/
/
Quick and Easy Outdoor Container Ideas for the Holidays
Quick and Easy Outdoor Container Ideas for the Holidays
Views: 5257
I have to be honest, most people have had winter holiday decor up for weeks, but I am just now getting my fall pumpkins off the porch. Better late than never, right?
So now I have a bare porch that needs a little winter cheer, but with the holidays looming, presents to buy, and guests arriving soon, I don't have much time or energy to spend on strands of lights or draping greenery from the railing. So, with just a few minutes and a little creativity, I managed to at least look ready for the holidays by adding some simple elements to the few empty flowerpots still left on the porch. Here are some quick and easy ideas to get you started.
Evergreen Cuttings
You can gather evergreen cuttings from your own yard or by taking a walk around a park or wooded area. Pine, Spruce, Yew, Cedar, Holly, Boxwood, and pretty much every other evergreen plant can be used by simply cutting small branches and inserting them into a container.
Leave old potting soil in the container to help hold cuttings in place. You can also use floral foam or gravel in the bottom of the pot, or leave it empty and simply use enough pieces to fill it. Longer cuttings are generally easier to work with; you can always trim off any excess. Cuttings may also be laid flat in a container to hide the soil and create an evergreen "bed" for ornaments or other decorations. When taking cuttings, make sure to always make nice clean cuts no more than a half-inch from a node.
Dried Hydrangea Blooms
Dried blooms add an elegant touch to winter containers. Cut straight stems at desired lengths and tuck into containers in the same manner as the evergreen cuttings. A few years ago, I left some stems from a Hydrangea in a container all winter and they had rooted by spring, giving me eight new little Hydrangeas!
Large ornaments
Ornaments look really festive tucked into a winter container, and all you have to do is lay them in the pot! If you're worried about them blowing or rolling away, use wire to secure them to branches or into potting soil. Shatterproof plastic ornaments are the safest to use in any display.
Ribbons and bows
Ribbons and bows are easy and cheap ways to add a splash of color to holiday container displays. Don't feel like you have to be able to tie a perfect bow, staples are a perfectly acceptable way to put a bow together, or just use a pre-made bow. Simply tie ribbon around the pot, using hot glue to secure it, or loosely bundle evergreen cuttings with a pretty ribbon and bow.
Interesting sticks and twigs
Use sticks and twigs much like evergreen cuttings and Hydrangea blooms. Curly Willow, Red twig Dogwood, and Birch twigs are all popular choices for crafts. Also, if you have the time, sticks and twigs are easy to spray paint for added color and effect. Twigs from plants with berries also look great in winter displays. Deciduous Holly, Viburnum, and Crabapple are common plants with bright berries that persist into winter.
Ornamental Grass Plumes
Glass plumes add a nice natural touch to a winter container. Simply cut a handful of plumes from any ornamental grass and insert into the container. These look especially nice with gold ornaments and dried Hydrangea blooms.
Don't forget you can easily dress up your empty window boxes for winter too! Happy Holidays!
Meet Abbi Hayes
Abbi's Recent Posts
Abbi's Videos
Membership Has Its Perks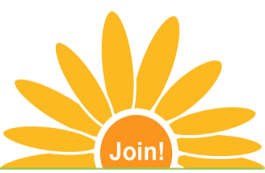 Become a registered user and get access to exclusive benefits like...
Ask The Expert Questions
Newsletter Archive
PlantersPlace Magazine
Members Photo Gallery
Product Ratings & Reviews
Garden Club Samples