There's a quote often attributed to W.C. Fields, that is great advice for gardeners: "If at first you don't succeed, try, try again.  Then quit.  There's no use being a d—n fool about it."
There is a strip of ground right next to the road; it gets salted, it gets snow-plowed, it gets compacted by traffic, it's in deep, deep shade and it is half clay and half road gravel.  It's partly in a utility right-of-way so it gets dug up and trodden upon with some regularity by workers who are not necessarily concerned about what they are stepping upon.  Plus, it's at the top of our sloping yard and rain has washed anything resembling decent soil downhill.
Now, Wonderful Husband suffers from a delusional disorder common among suburban, middle-class males – an irresistible, obsessive-compulsive need to have a perfectly green lawn of grass (and only grass).
He's been trying to grow grass on this forsaken, barren strip of ground for going on twelve years.  He's tried everything he could think of including aerating, seeding, fertilizing and watering (over and over and over again).
This year, he finally came to his senses; he asked the tree service to dump two truckloads of mulch in the problem area and we covered the entire strip with four to six inches of wood chips.  Our neighbor from across the lake stopped to ask us what we were going to plant in there.  I think she was a little surprised when I said, "Nothin'!"
We're not planting anything for now, we explained.  Our hope is that the mulch will reduce the erosion from the torrential springtime rains and in the meantime, decompose and enrich the soil.  At the very least, the mulch looks a great deal nicer than dust or mud, gravel and weeds.
Maybe we can plant a nice, non-invasive (preferably native) ground cover eventually.  I think a nice piece or two of tasteful garden art would be lovely, but convincing Wonderful Husband to go along with that idea will be as difficult as…well, growing grass!
Stay Green, Good Friends!
Meet Dona Bergman
Dona's Recent Posts
Membership Has Its Perks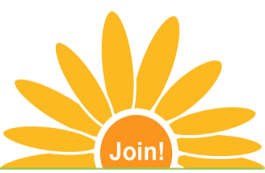 Become a registered user and get access to exclusive benefits like...
Ask The Expert Questions
Newsletter Archive
PlantersPlace Magazine
Members Photo Gallery
Product Ratings & Reviews
Garden Club Samples