/
/
Attract Pollinators with the Purple Tansy
Attract Pollinators with the Purple Tansy
Views: 3856
This week I went to Power, Montana to visit a fantastic place called Prairie Heritage Farm, where they have a vegetable CSA, raise heritage turkeys, and grow ancient grains as part of their grain/legume CSA.
Prairie Heritage Farm is located on a beautiful, century-old farmstead that is picture perfect when you think of Montana farms.
Purple Tansy
As Courtney and Jacob gave me the tour of the place, I was struck by a long, 2-foot-wide row of pretty purple flowers. It didn't look like anything I knew, but Jacob explained it's called Phacelia tanacetifolia and is grown to attract pollinators and as a cover crop. A popular common name is purple tansy, although it looks nothing like the yellow-buttoned herb common tansy (Tanacetum vulgare).
Imagine my surprise when I realized I had planted the same flower this year. My friend Nancy in Iowa sent me the seed, which was called "Bee's Friend," in a care package she sent to us this spring. (Nancy is as much of a plant nerd as I am, and she's super awesome about sending me cool stuff that she finds in her adventures.)
We planted it in the community garden because I wasn't sure what it would do; plus that particular garden needs help bringing in the pollinators since it's in the middle of town. Now that I know what it is, I grabbed a little clump to bring home.
Benefits of the Purple Tansy
For those who are in need of bringing in beneficial bugs, I highly recommend this plant. It's a visually attractive flower, and the bonus is the dainty lacy foliage. Even when it's not blooming, it's a pretty plant. What I love about it is it thrives in alkaline soil (which is pretty typical out here), and grows in fairly dry and full sun conditions.
It grows up to 3 feet and quickly is covered with the light purple flowers. I've read recommendations to plant it early (or in the fall) because it needs cool weather to germinate, although we planted it fairly late and the germination rate was incredible. It's an annual that readily goes to seed so either collect some of the seeds, or allow it to come up in the spring. I guess it doesn't take a whole lot of frost in the fall, but once it does die back you can turn it under to add substantial biomass to your soil.
As a beekeeper, I'm really curious on what kind of honey it produces and would like to plant more of it next year in order to provide a secondary nectar source for the bees. I'm partial to a darker honey (versus the light honey from clover or alfalfa) so it would be a good thing in my book.
On a different note, I'm kind of excited to report that I found a bumble bee nest. Actually, it was almost an unpleasant surprise. I was planting the final few stray plants in the hugelkultur bed, and as I took my Cobrahead weeder to dig a place for it, I saw a bee fly into this little hole in the soil. Whoa! I jumped out of there rather quickly, and watched for a moment. Sure enough, another bumblebee tried to enter, but it was covered with dirt. I suspect it won't take them long to dig out, and I'll be sure to be cautious around there. I definitely don't want them to move out since the bumblebees are so valuable in the garden. Actually, I'm rather pleased that the contours and plantings on the hugelkultur bed work well for them.
Meet Amy Grisak
Amy's Recent Posts
Avoiding not-so ornamental insects on your Christmas tree
Read this post
Amy's Videos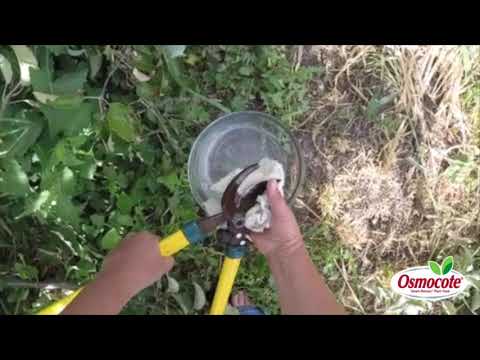 Membership Has Its Perks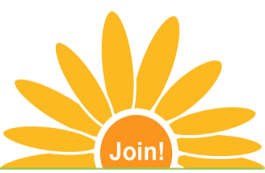 Become a registered user and get access to exclusive benefits like...
Ask The Expert Questions
Newsletter Archive
PlantersPlace Magazine
Members Photo Gallery
Product Ratings & Reviews
Garden Club Samples