/
/
Stuffed Summer Squash (matured Zucchini)
Stuffed Summer Squash (matured Zucchini)
Views: 242
Stuffed Summer Squash
It seems that every few weeks, the summer squash hides a growing zucchini and I find it when it is too large to use as a vegetable. With maturity, the hard seeds develop, and the skin hardens making it unappealing to most cooks. However, when the mature zucchini is harvested, instead of throwing it straight into the compost pile, slice it thickly and stuff it! In Europe the mature fruit is called a marrow which is often sliced lengthwise and filled with stuffing. The whole marrow is reassembled with the stuffing in the middle rather than seeds and held together with string. This is great for a family dinner but when there are just two people, the slices work better. It is also handy if you make stuffing for a turkey or chicken and have some left over for a midweek supper.
The stuffing can be any that you enjoy but should be well seasoned with herbs and/or spices. I prefer a simple sage and onion stuffing.
Recipe for Stuffed Summer Squash
*For the stuffing:
6-7 sage leaves
A small onion or ½ large onion
About a ¼ cup fresh breadcrumbs
1 egg
½ – 3/4 cup sausage meat
Salt/pepper (optional)
For Stuffed Summer Squash
2 thick slices of mature summer squash – about 2" thick
2 slices tomato/few fresh breadcrumbs or cheese for the topping
Olive oil to coat
To make the Stuffed Summer Squash
1: Chop the onion and sage leaves – or zap in a small chopper;
2: Mix the onion, sage, breadcrumbs, sausage meat and egg together;
3: Scoop out the seeds from the middle of the squash;
4: Rub a little olive oil on the inside and outside of the squash rings;
5: Fill the cavity with stuffing;
6: Place the rings on a lightly greased parchment or pan;
7: Bake in 350⁰ oven for about 25 minutes
8: Add a slice of tomato, breadcrumbs &/or grated cheese to the top of the slices;
9: Return to the oven for another 5-10 minutes to brown the top.
The stuffing should be well cooked and lightly browned on top.
* If using a pre-cooked stuffing, reduce the time to just 20  minutes total and put the toppings onto the slices prior to putting into the oven.
Meet Kate Copsey
Kate's Recent Posts
Membership Has Its Perks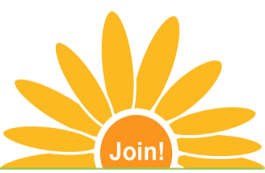 Become a registered user and get access to exclusive benefits like...
Ask The Expert Questions
Newsletter Archive
PlantersPlace Magazine
Members Photo Gallery
Product Ratings & Reviews
Garden Club Samples