Our edible gardening information can feed your knowledge and juice your results
Whether a connoisseur of herbs and nutritious vegetables or you just want to grow yummy tasting tomatoes, the information you want is in our gardening videos, blog posts, podcasts, and features.
Edible Gardening Blogs at PlantersPlace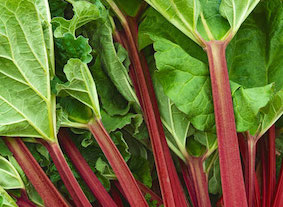 A new rhubarb called KangaRhu is a recipient of a 2020 Green Thumb Award given out by the Direct Gardening Association. The awards are chosen...
Read this blog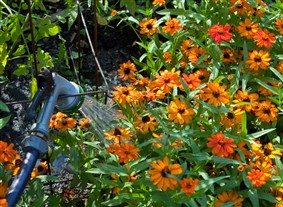 I have said it before: I hand water my kitchen garden. Just yesterday I bought the latest bestseller from an actual brick and mortar bookstore—no...
Read this blog
Edible Gardening Videos
A mousse is a flavored, molded dish usually made with heavy cream and fruit. You can also make a good mousse with evaporated milk and...
Read this blog
More information about edible gardening that you're going to want
Edible Gardening Videos
PlantersPlace offers a variety of gardening tips and how-to videos. Watch and learn.
Edible Gardening Podcasts
Our gardening podcasts are another way to become a better gardener. Listen to learn.
Got a Edible Gardening Question?
Our resident Master Gardener, Marianne Binetti, can help.
Learn About Osmocote Products
Osmocote invented slow-release plant food. Find out why that matters.
Sign up for the PlanterPlace newsletter
If you love to garden, you need the newsletter! When you sign up, you'll get our exclusive newsletter, bursting with gardening articles, videos, and tips.