Member's Corner
Member's Corner has exclusive content and features for PlantersPlace registered users. Not a member? Click to join!
Member Photo of the Day
A bee covered in goodness
By mulligancj
My Garden
Keep a record of that beautiful garden of yours. Upload your stunning photos and track the answers from your Ask the Expert questions. You can also update your profile when appropriate.
Membership Has Its Perks
Become a registered user and get access to exclusive benefits like…
Ask The Expert Questions
Newsletter Archive
PlantersPlace Magazine
Members Photo Gallery
Product Ratings & Reviews
Garden Club Samples
Rate Our Products
Tell us what you think! Your opinion is important to us. Please rate and review your favorite Osmocote® formula.
More exclusive information for PlantersPlace members that you're going to want
Browse the Newsletter Archive
Members can find gardening ideas, advice and tips in previous issues.
Request Samples
Osmocote 0.5 oz. trial packs are available for garden club events and Master Gardening Conferences.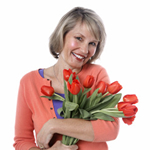 Get Your Questions Answered
Members have access to Marianne Binetti, our expert gardener.
Did You Know PlantersPlace Has a Digital Magazine?
Members enjoy access to magazine-like articles on a variety of gardening subjects.
Meet and exchange ideas with other passionate gardeners. On our Facebook page, you can join in conversations with people who love gardening just as much as you.