Flowers for every need and situation
Whether working with bulbs for a jump on spring or planting perennials for long-term color, this is the place for gardening tips, how-to videos, podcasts, blogs and feature articles devoted to flowers and flowering plants.
Flower Gardening Blogs at PlantersPlace
All of a sudden, summer is finished. We always take our vacation in September which stretches out the summer season for us. I have always...
Read this blog
Volunteers are, sometimes at least, a pleasant surprise.  Maybe the annuals planted last year re-seeded themselves?  Maybe a bird dropped a seed and it sprouted?...
Read this blog
Flower Gardening Videos
Search the flower gardening section of the Video Gallery for how-to instructions on planting, dividing and harvesting annuals, bulbs, roses, flowering shrubs.. all your favorites.
View the flower gardening video gallery
Basic Plant Nutrition
Understand plant nutrition:
Learn how to recognize nutritional deficiancy and excess symptoms and how to correct them.
More information about flower gardening that you're going to want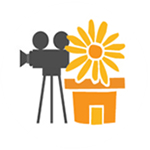 Flower Gardening Videos
PlantersPlace offers a variety of gardening tips and how-to videos. Watch and learn.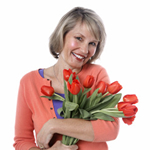 Got a Flower Gardening Question?
Our resident Master Gardener, Marianne Binetti, can help.
Learn About Osmocote Products
Osmocote invented slow-release plant food. Find out why that matters.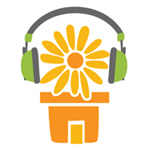 Flower Gardening Podcasts
Our gardening podcasts are another way to become a better gardener. Listen to learn.
Sign up for the PlanterPlace newsletter
If you love to garden, you need the newsletter! When you sign up, you'll get our exclusive newsletter, bursting with gardening articles, videos, and tips.