Written by Mike Fuss
Well, I finally got all my roses to bed for the winter. It was touch and go for awhile since the ground froze early. The frost was in only about two inches, but it was enough so I didn't feel I could transplant a couple of roses that I wanted to move and there will be a couple of bushes that I was given that will spend the winter in pots in my garage.
Of course we've now had a few days of warm rain so the frost is gone, but the garden is too wet to plant. Now that the roses are resting I can turn my attention to a few other yard chores like raking leaves out of the other gardens and putting away the lawn furniture. Then I can start planning for the days ahead.
During this holiday season, there are many gifts out there for your favorite gardener (or yourself). Here are a few suggestions that come to mind.
A gift membership to the local rose society
This is a great gift for the new rose grower. The American Rose Society website lists rose societies and contacts. One of the best things about a rose society meeting is the opportunity to talk with others (usually over coffee and dessert) and learn what works for others and what doesn't.
Pruners
Tools are also high on the list. A good pair of pruners is essential. My favorite is the Felco brand. They are little on the expensive side, but they can be taken apart completely for cleaning and sharpening. They also last and last. Other brands are Fiskers and Corona.
The type of pruner that you want is a bypass or scissors pruners. This means that the blades pass one another so one blade doesnt hit against a flat anvil. These bypass pruners don't crush the rose canes as the anvil types do.
Goat skin gloves
Gloves are always high on my list. I like the goat skin gloves because I can usually grab onto a rose cane without getting stuck several times. I've also found fabric gloves that have a rubber coating on the fingers and palm, and they have been really good this fall in the cold and wet weather.
Gardening gift certificates
Other ideas are gift certificates to the local nursery or a favorite mail order rose grower. After all, who doesn't need one of the new rose introductions next spring?
Rose books
Rose books are always a good choice. They range from the very technical to the beautiful coffee table picture books. Take your pick.
Places to shop other than your local area are American Rose Society, Gardeners Supply, Rosemania, Jackson & Perkins, Edmunds Roses, Pickering Nurseries ( for old garden roses) and many more.
Here's wishing you and yours a happy holiday season and a healthy new year.
Meet Mike Fuss
Mike Fuss attributes his love of gardening to his grandparents. As a child, he spent time in their garden picking Japanese beetles off the tomato…
Membership Has Its Perks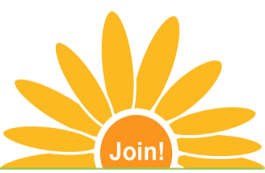 Become a registered user and get access to exclusive benefits like...
Ask The Expert Questions
Newsletter Archive
PlantersPlace Magazine
Members Photo Gallery
Product Ratings & Reviews
Garden Club Samples