A friend gifted me with a small bag of garlic bulbs to do with as I wish. She had harvested and cleaned them herself, and she said I could plant them or cook with them—they're good for either purpose. The bag contained a number of different garlic varieties in varying sizes and skin and striation colors. "Which are which?" I asked the gifter. "Your guess is as good as mine," was her reply (they were the extra garlic bulbs, which she had just thrown into a spare bag, willy nilly).
Garlic-Growing Tips
Along with the bag of garlic, my friend gifted me a few pieces of garlic-planting tips. Here are the cloves of garlic wisdom which she imparted to me:
Plant the cloves along with a healthy dose of compost. Dig the compost into the first several inches of soil. They love the richness and the nutrient boost the compost provides.
Don't forget the fertilizer. Or try general 10-10-10 fertilizer is another welcome addition to the soil. And if you're planting your garlic cloves the same time as your spring bulbs are going in the group, you can use the same bulb fertilizer for both.
Lay on the mulch. Cover the planted garlic with a thick layer of straw or leaf mulch; about 4 inches thick will do. This helps keep the soil—and thus the garlic bulbs—from experiencing extreme temperature swings.
Why Are the Garlic Heads So Small?
The most profound tip my friend provided to me is not to fret if the harvested garlic bulbs are small. She said it's common for garlic to acclimate to a new soil situation slowly—like, year-by-year slowly—with the harvested bulb gradually becoming more sizable each year. Why this happens, she didn't know. But she said without fail, whenever she plants garlic in a new garden, it takes two or more years for the garlic to become as large as the original garlic bulb she ordered online. I wrote about my observation of a similar phenomenon a few years ago when I mistakenly left a few whole garlic heads in the ground and harvested them the following year. You can read my post on that topic HERE. (Spoiler alert: The ones left in the ground were waaaay larger than the individually planted cloves.)
She mentioned that one of those garlic heads in my bag is a variety called Waddell. In her experience, Waddell's heads don't grow any larger than a small crabapple—no matter how many years it's grown in the same garden. I guess it'll be easy to tell which variety that is when I harvest next year.
Meet Ellen Wells
Ellen's Recent Posts
AAS Winner Pumpkin Blue Prince Is Decorative and Delicious
Read this post
Membership Has Its Perks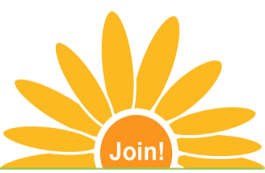 Become a registered user and get access to exclusive benefits like...
Ask The Expert Questions
Newsletter Archive
PlantersPlace Magazine
Members Photo Gallery
Product Ratings & Reviews
Garden Club Samples