/
/
Master Vegetable Gardening with this New Book
Master Vegetable Gardening with this New Book
Views: 962
Mastering the Art of Vegetable Gardening, a new book by Matt Mattus, will more than likely help me keep true to my annual vegetable gardening ritual: Picking one new-to-me variety or crop to grow each year. The book's subtitle is "Rare varieties, unusual options, and plant lore and guidance," which promises to unveil to me some unusual squash, knotty tuber or delicate green that will not only challenge my gardening skills but also become a kitchen favorite.
The author claims to have grown each of the more than 200 varieties within 50 plant groups written about in the book. For example, Matt has specific details on 10 different types of artichokes, how to grow them and where to procure the seeds. That alone is extraordinary, because knowing the author lives and gardens in Massachusetts, growing artichokes in a New England environment is an accomplishment in itself.
I myself am gravitating to the chapter on beets, Swiss chard and spinach. I love growing these crops because I can get so much more food per square foot of garden plot than if I grow a rambling squash vine. And someone who does her vegetable gardening in an urban area, it's all about using space efficiently. This is a basic gardening concept that I'm quite familiar with as a longtime gardener. What the author provides in this chapter is an upleveling from the basics. For example when discussing spinach, Matt mentions specific varieties that are not only space savers but also ones that grow into tasty, full-sized plants. In addition to detailed growing information on planting, nutrition and water requirements and seasonal tips, Matt includes short descriptions of each variety he recommends. For instance, for the spinach variety 'Kolibri' he provides the days to harvest (30), the leaf shape and the fact that it is highly resistant to downy mildew. Good to know! I'll have to keep my eye out for that variety this spring.
As for trying new things, I was inspired by my last post about Okinawa Spinach, which isn't a true spinach at all (it's in the genus Gynura, not Spinacia).I found New Zealand "Spinach" as a new introduction on the Renee's Garden site and ordered myself a packet of seeds. It's in the genus Tetragonia and was first introduced by Captain Cook back in the 1700s. While not a true spinach, it's supposed to have a mild spinach flavor when briefly cooked. I'm hoping it will also not be a magnet for leaf miners, which often attack my true spinach. I will grow it this spring and report back!
Meet Ellen Wells
Ellen's Recent Posts
Membership Has Its Perks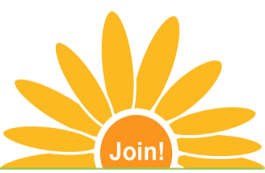 Become a registered user and get access to exclusive benefits like...
Ask The Expert Questions
Newsletter Archive
PlantersPlace Magazine
Members Photo Gallery
Product Ratings & Reviews
Garden Club Samples