The sun is out. The birds are chirping. Green things are emerging from the soil after this long, long winter. Can I get an amen for all of that? Spring is finally here.
But wait. Hold your horses. That doesn't mean it's time to plant your garden in its entirety.
Yes, green things are emerging from the soil. Green things, including weeds. Yes, certain plants have evolved to survive cold weather. If it dips under 32F, they don't mind so much. Your tomatoes and peppers? They mind, very much so.
So, what can you plant in your garden in early spring? May I suggest radishes. There's a new radish available to consumers called Rivoli and it's an All-America Selections Regional Winner for 2014.
That means this variety has been tested across the country and was found to excel in the South, the Midwest, the West, and the Northwest. Why? For a number of reasons. First, the radishes themselves are very large and produce a uniformly sized crop. Secondly, Rivoli can hold well in the ground without getting pithy or woody. As someone who has grown radishes in the past, being able to hold them in the ground for a while—not having to harvest the whole crop at once—is a big bonus.
How to Plant Rivoli Radishes
It's best to direct-seed radishes (and all root crops) into the garden soil. Because Rivoli produces larger-than-average radishes, you'll need to be mindful of spacing the seeds. The breeder recommendation is to plant seeds about one inch apart. When the leaves get to be two inches tall, thin the seedlings to two inches apart. That is, pull out seedlings so that one radish plant remains every two inches. Bonus: You can eat those seedlings!
When to Harvest Rivoli Radishes
These radishes are ready for harvest in just 30 days. That means if you plant them now (or any radish, really) you can harvest a crop in about a month and then use that space for your summer-lover crops. Perfect timing.
Thanks to All-America Selections for use of the photo!
Meet Ellen Wells
Ellen's Recent Posts
Membership Has Its Perks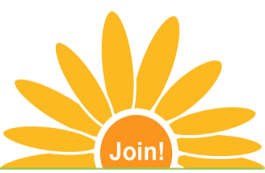 Become a registered user and get access to exclusive benefits like...
Ask The Expert Questions
Newsletter Archive
PlantersPlace Magazine
Members Photo Gallery
Product Ratings & Reviews
Garden Club Samples