/
/
Savoring the Local Macomber Turnip
Savoring the Local Macomber Turnip
Views: 209
Turnips have never been an appealing crop to me, but I have found a variety this fall that I will just have to try in my garden next season. It's called the Macomber Turnip. Never heard of it? Then you haven't visited the south coast of Massachusetts.
The Macomber Turnip is named for two brothers local to Westport, Massachusetts, who got the seeds for this turnip from the 1876 Centennial Exposition that took place in Philadelphia. As the story goes, these seeds—bred from Russian and Swedish rutabagas—over time developed into the variety that is now known as the Macomber Turnip. Maybe it's the soil, the terroir, of the Westport region, both rocky and loaming. Macomber turnips are generally round to elongated in shape with a flesh that is pure white (it's also known as the Bristol White, the "Bristol" denoting the county it grows in). They also have a reputation for growing extremely large—like butternut squash or baby pumpkin size. One of those is all you need for a meal!
What Is It Really?
After doing some research, the common belief is that the Macomber brothers' original turnip acquired from the Expo—Brassica rapa—possibly crossed genetically with a rutabaga, Brassica napus. The variety is sweet like a rutabaga but with a crisp flesh. The crispness of the flesh makes some think that perhaps there was some interspecific crossing going on with some nearby radishes (Raphanus sativus) although that is unlikely. They make an excellent mash—I've heard some folks blend with the carrots for a tasty side dish. Yet at the same time it has a mellow radishy flavor that, along with the crispness of the flesh, make them great as a raw vegetable. Eating turnips raw—who would ever think!
A Few Growing Tips
Grow turnips as a spring crop (sow seeds as soon as soil is workable) or as a fall crop (sow seeds midsummer.
Choose a site with full or even partial sun.
Soil should be loose, humus-rich and well-draining.
Water turnips weekly.
Start turnips in compost-rich soil, and a fast-growing crop may need an extra boost of compost midway through the season.
Turnips can't survive a severe freeze so do harvest them before that point. But they can survive a few frosts, which can make their flesh a bit sweeter.
Meet Ellen Wells
Ellen's Recent Posts
AAS Winner Pumpkin Blue Prince Is Decorative and Delicious
Read this post
Membership Has Its Perks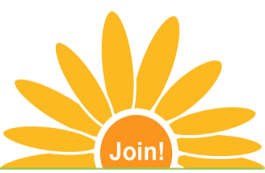 Become a registered user and get access to exclusive benefits like...
Ask The Expert Questions
Newsletter Archive
PlantersPlace Magazine
Members Photo Gallery
Product Ratings & Reviews
Garden Club Samples