In the back of my mind, there's a vague memory of September 2019…it was gosh-awful hot and humid and very, very dry.  The ground was cracked, the grass would not grow, all I did was water, water, water.  I was tired of gardening!  Tired of pulling Japanese stilt-grass; tired of fighting voles, tired of pulling weeds, tired of dragging hoses from one garden bed to the next and very, very, very tired of sweating and slapping mosquitoes.
Fast forward to the last few days of December.  It has rained for 48 hours; the clouds are low and gray; the trees are bare and my first seed catalog arrived yesterday.  It's time for the cycle to begin again and I'm looking forward to it!  One solid truth about gardening?  It's never finished!
We still have to finish the terracing project we began last year.  A gully-washer of a rainstorm washed out the soil and leaves we'd piled up to start the next garden bed; we'll have to start over on that one.
I'm beginning to think about what seeds I'll start late this winter – I had started foxglove last year and they did very well.  Since foxgloves are biennials, I'll start more seeds this year.  With any luck, I'll have foxgloves blooming each year from now on – that's a happy thought!
I really enjoy growing and cooking with herbs.  Last year, I harvested all the Genovese basil before the weather turned cold.  After sorting, washing and drying the leaves, I used the food processor to make a slurry of basil, olive oil and peeled garlic cloves.  I portioned out the basil mix into several zip-lock bags and froze them to use as seasoning for pasta and soups.  It worked great and I'll grow even more basil this year.
I also harvested and froze thyme, Greek oregano, parsley and chives and will definitely grow more of those, too.  The deer, voles and rabbits don't seem to bother any of the herbs I grow, except parsley.  I keep the parsley up on the upstairs deck to protect it from hungry mammals, but grow extra for the swallowtail butterflies – parsley is a host plant for their caterpillars and I don't mind sharing with them!
Admittedly, some of my gardens get pretty wild and woolly looking – especially toward the end of the season; my resolution for this New Year is to keep them looking tidier.  I'll try to move the taller plants further back in the beds and keep other plants trimmed more neatly.  We'll see if I keep that resolution any better than the "I'm going to lose 20 pounds" resolution I normally make, but don't bet on it.
I've already started looking for daffodil sprouting and even though it will seem to take forever, spring will get here.  I don't want to think about summer just yet!
Stay Green, Good Friends!
Meet Dona Bergman
Dona's Recent Posts
Membership Has Its Perks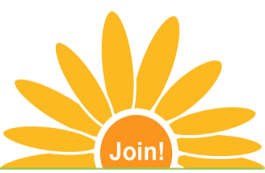 Become a registered user and get access to exclusive benefits like...
Ask The Expert Questions
Newsletter Archive
PlantersPlace Magazine
Members Photo Gallery
Product Ratings & Reviews
Garden Club Samples