I sometimes hate to be right.  Based on the last few growing seasons, I was afraid that the every-other-day rains we received from January to June would turn into dry, hot heat in July, August and September.  So far, that's exactly what's happened.  You can't buy a drop of rain here.  My "gardening" has been reduced to watering…dragging hoses and adjusting sprinklers.
The tulip trees are losing their leaves…every little breeze brings down a shower of amber leaves so dry they sound like crispy potato chips when they hit the ground.  Even the weeds have given up.
It's too early for the plants to go dormant, although they look like they really need to go night-night.  They are dusty, limp and very tired – just like my grandson after a big day at the zoo.  Later this year, we'll do our fall clean-up.  Prior to clean-up time, I'm going to take some photos and make some notes for next spring – blank spots that need a new plant; what to divide or transplant; what worked well (or not) this year.
Right now, Wonderful Husband is on the riding mower, but not to mow the grass.  He's just picking up the dry leaves with the mower and the bagger; a huge cloud of dust hovers around him as he goes.  No doubt he'll need a shower!
Spoiled Mutt is "on guard" protecting us from the gray squirrels who've been foraging in the woods and busily stashing food for this winter.  The white-breasted nuthatches and tufted titmouses (or is it "titmice") are keeping me busy re-filling the sunflower seed feeder.
Unfortunately, the racoons knocked two flower pots off the second story deck before I got smart and permanently removed the suet feeder they had been after.  I know it was racoons because I found greasy little handprints all over the railing.  Guilty as charged!  I really wouldn't have minded if the racoons just ate the suet, but knocking off flower pots is just not good manners.
The hummingbirds are migrating back to their wintering grounds; I'll miss them during the winter months and always marvel at how such tiny creatures can survive such a long, hard journey.  I'll keep the feeder cleaned and filled until really cold weather arrives…just in case there are stragglers.
Speaking of tiny creatures, there were visitors at and on our front door this last week; not early Trick-or-Treaters, but tiny tree frogs.  There are quite a lot of insects and snails on the outside wall of the house (sometimes, they invite themselves inside, too!).  Little blue-tailed skinks hunting insects are a common sight on the house and in the gardens, but seeing these miniature blue-green frogs was special.  I'm pretty sure they were after a late supper of insects attracted by the front porch light.
And last, but not least, my Ol' B rose managed to produce one last gloriously pink and fragrant bloom…a finale to a pretty good season.
Stay Green, Good Friends.
Meet Dona Bergman
Dona's Recent Posts
Membership Has Its Perks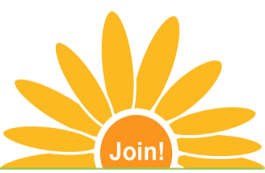 Become a registered user and get access to exclusive benefits like...
Ask The Expert Questions
Newsletter Archive
PlantersPlace Magazine
Members Photo Gallery
Product Ratings & Reviews
Garden Club Samples