/
/
Miracles in Various Sizes (Virginia Bluebells)
Miracles in Various Sizes (Virginia Bluebells)
Views: 292
Miracles are all around us and gardeners see miracles every day.  Miracles come in all sizes and shapes; there are little, bitty miracles like a germinating seed sending up its first two leaves.  There are everyday miracles like rain and sun and a cool breeze.  There are special miracles – seeing a Monarch caterpillar morph into a butterfly.  Then there are completely unbelievable, amazing, jaw-dropping miracles – like when Wonderful Husband actually agrees with an idea I have for the garden.  And there are unexpected, "I-can't-believe-my eyes" miracles like the one I experienced the other day.
I was working / playing in the gardens and happened to glimpse a bit of color in the woods.  A second look made me hurry over to verify what I thought I'd seen.  Yup!  It was one lonely, lovely Virginia Bluebell!
Virginia bluebells (Mertensis virginica) are a spring ephemeral, a woodlander which pops up in early spring before the trees leaf out.  It's gone dormant and faded away by mid-May or June, depending on how far south it's growing.
When it blooms, its arching, graceful stems hold grape-like clusters of pink buds which open and become a lavender blue – since each stalk may have blooms in different stages, there's a mixture of pink to lavender and shades in between – just gorgeous, temporary and precious.
Until the other day, my closest experience with them was several years ago on a wildflower hike at the campus of a nearby university.  We were hiking, but deviating off of the path (I'll tell you about the whopping case of poison ivy another time).  There was a low-lying area perhaps a hundred or more feet long and about fifty feet wide covered in blue and pink blooms.  It was a river of bluebells and I fell in love.
I knew they were native to the eastern U.S., ephemeral, grew in shade to part shade, liked a moist rich soil and were hardy to Zone 3.  Since I'd seen them growing abundantly just a few miles from home and there was plenty of shade in my garden, I had some hope that they would do well.
No matter how much I wanted them, there was no way I would dig up a naturally occurring bluebell, so I started shopping around, quickly realizing that these plants were not exactly easy to find for sale around here.  Thank goodness for the internet!
Even on the internet, the plants or dormant rhizomes were a bit pricey.  The seeds require a 60-day cold moist stratification and I wasn't very confident about my seed-starting ability.  So, I waited and yearned for bluebells.
I've marked the site where my lonely bluebell's growing and am hoping it will return next spring in greater numbers.  Seems like butterflies and moths are the primary pollinators, but bumblebees (plentiful in our gardens) will also do the job.  Even so, I may have to break down and try starting some seeds next spring.  After all, ya' can't have too much of a good ephemeral!
Stay Green, Good Friends!
Meet Dona Bergman
Dona's Recent Posts
Membership Has Its Perks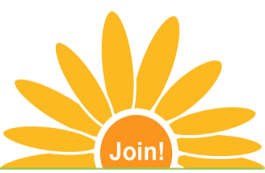 Become a registered user and get access to exclusive benefits like...
Ask The Expert Questions
Newsletter Archive
PlantersPlace Magazine
Members Photo Gallery
Product Ratings & Reviews
Garden Club Samples