I've been talking a lot lately about problems caused by irrigation.
I'm working on the coolest and most controversial project I'd done in years… totally no-till, organic landscape, totally without irrigation and totally the cause for lots of concern and gossip in the blue-blood neighborhood where it stands in stark contrast to crew-cut carpets of zoysia. A neighbor gently passed the word, last week, "You really have to do something about that….it IS Master's Week."
That sort of stuff does not keep me awake. But drought does.
The truth is, this garden will thrive and be a lot more beautiful, colorful, elegant than anything at the masters.
BUT, we are installing a huge perennial & grass garden in a drought. So I've been up since 4:15 a.m. figuring out some band-aids.
Well, hose-aids. We're just running a lot of hoses, cuttings, and piecing soaker hoses on cheap timers and getting things established with water. I'm not too worried; this is irrigation as installation. Watering to get us over the hump.
Best Perennials for the South
All the plants I've picked are on my list of tried and true, the most drought tolerant, elegant, perennials for the South. Here's the list:
– Spartina bakeri Sand Cord Grass. 3 feet tall, needle thin leaves that are evergreen. Shades out weeds!
– Salvia 'Henry Duelberg' Purple blue wands all summer. Greg Grant of Texas found this in an old cemetery — where it have lived for years un-irrigated.
– Crinum asaticum — Thick, succulent leaves that stand erect and dark green, white summer flowers (Zone 8 and warmer)
– Amsonia hubrectii — pale blue flowers in April, feathery leaves that turn banana yellow in fall.
– Vines include Kiwi 'Ken's Red' (and a male is planted in woods nearby) and Rosa 'Reve d'Or' from Roses Unlimited.
– Shrubs include Blueberries, a cool new yaupon from Ted Stephens that fruits like crazy 'Carolina Ruby' and Melia 'Jade Snowflake'
– Palms include Sabal palmetto, Washingtonia and Trachycarpus.
So, hose cutting and planting this morning.
This afternoon, I'm digging crinum and getting ready for the regional meeting of the Southeastern Exotic Plant and Palm Society meeting to be held in Augusta at the killer campus of Aquinas High School.
The guys from the group are welcomed to come see the crinum farm, the donkey, the cool garden my Momma's been making for years — the next time we are open in the first Saturday in June. Besides all that cool stuff you can check out our great, low water use, better for the plants and worse for the weeds drip irrigation system and grab a cocktail made with crinum tea.
Meet Jenks Farmer
Jenks's Recent Posts
Jenks's Videos
Membership Has Its Perks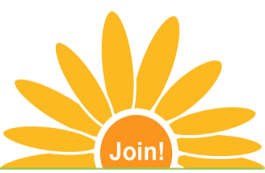 Become a registered user and get access to exclusive benefits like...
Ask The Expert Questions
Newsletter Archive
PlantersPlace Magazine
Members Photo Gallery
Product Ratings & Reviews
Garden Club Samples