/
/
Perennials Made for Shade Gardens
Perennials Made for Shade Gardens
Views: 824
When I think of perennials made for shade gardens, I think of the usual suspects: hosta, astilbe, ferns, and bleeding hearts – all great plants, but a little variety would be nice.
We'd gone to St. Louis to visit our son and daughter-in-law a few weeks ago and I was pleasantly surprised to see a beautiful Pulmonaria (Lungwort), blooming in their front garden, which is quite shady.
Lungwort is native to Europe and Asia, with about eighteen different species, but there are five species which are grown as ornamentals (plus their cultivars and hybrids). Back in the Olde Tymes, Pulmonaria officinalis was used to treat respiratory infections, since herbalists thought the spotted leaves of the plant resembled diseased lungs. Although that sounds incredibly Medieval, in modern times, Lungwort has been found to have anti-inflammatory properties, so maybe those herbalists might have known a thing or two!
Ornamental Lungworts (Zones 4 – 8), are low-growing plants which will spread slowly by rhizomes – useful for polite groundcovers. The foliage, green with spots of white, and the mounded growth habit make it worth a spot in your shade garden. They flower in early spring and the blooms start out a sweet pink and gradually turn to blue –doesn't make you want to order one (or more)?  Not to mention that pollinators love them and the blooms provide a nectar source when most plants are still dormant.
The one in the photo is (I think) Narrow-leaved Lungwort (Pulmonaria longifolia), although breeders have achieved some lovely hybrids, which are available through mail order nurseries, if you can't find them locally. Some cultivars are more mildew-resistant than others, if that happens to be an issue in your garden.
Lungworts can tolerate early spring sun, but need to be in part or full shade with sufficient moisture later on in the growing season. Since lungwort is such an early riser in the spring, you can plant them underneath large trees which won't have their leaves yet. You can even plant them under black walnut trees, since they are immune to juglone. Of course, they'll be beautiful planted with the usual suspects: hosta, ferns, astilbe, and bleeding heart.
After blooming, the flower stalks will turn brown and wilt. If you remove the dead stalk and old leaves, the plant will grow new, fresh leaves, improving its appearance. Although they spread by rhizomes, they can re-seed – that's not necessarily a bad thing, at least in my opinion.
I'll be looking for Lungworts for my gardens next spring, and maybe you will too!
Stay Green, Good Friends!
Meet Dona Bergman
Dona's Recent Posts
Membership Has Its Perks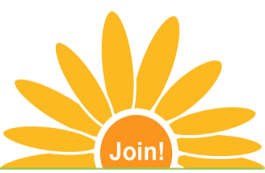 Become a registered user and get access to exclusive benefits like...
Ask The Expert Questions
Newsletter Archive
PlantersPlace Magazine
Members Photo Gallery
Product Ratings & Reviews
Garden Club Samples