One of my earliest memories is of a snowball bush – at least, that was what we called it. It was huge, with ginormous white blossoms, bigger than my three-year old head. Located on the north side of my Grandma's house, it provided a lovely secret place; cool and shady and just big enough for a little girl to sit underneath and play.
My teenage aunt told me she'd heard that if we poured vinegar around it, the blooms would change from white to pink – or maybe it was blue…she couldn't be sure. So we snuck into Grandma's kitchen and "borrowed" a gallon of pickling vinegar. Trying not to be seen, we poured the entire gallon around the snowball bush. The blossoms did not change color and fortunately, the bush itself seemed to take the abuse in stride. However, my play place smelled like the inside of a pickle jar until the next good rain.
Inevitably, Grandma discovered her vinegar was missing; my teenage aunt ratted me out and life went on. One of the great things about being three years old is that Grandma loves you too much to get upset at you (at least not for long)!
Annabelle hydrangea
Nowadays, I know that our snowball bush was an Annabelle hydrangea (Hydrangea arborescens -Annabelle), a native of the southeastern U.S. My Grandma planted hers in the right place: the north side of the house, because most hydrangeas appreciate morning sun and afternoon shade.
Another group of deciduous shrubs look very similar to hydrangeas: viburnums. The Chinese snowball viburnum (Viburnum macrocephalum) could be mistaken for the Annabelle hydrangea pretty easily by most gardeners. The Chinese snowball viburnum also has clusters of large, white flowers, although its leaves are smaller and it can grow 12 to 20 feet tall in comparison to the Annabelle's 4 to 6 feet.
The Annabelle is native to the eastern U.S and is more cold-hardy (down to zones 3 or 4), while the Chinese viburnum may be a better choice to more southern gardens (zones 6 to 9), can take more sun and is more drought tolerant, once established.
Growing Annabelle
The Annabelle blooms in the summer time, blooms longer and on new wood; you need to prune her in late winter or early spring while she's still dormant. The Chinese snowball viburnum blooms in the spring, for a shorter time, but may bloom again later in the season. It grows on old wood, so prune it right after it blooms. Truth be told, if you have room for them to spread, you don't need to do much in the way of pruning; just cut out dead and injured wood.
Both like good, well-drained soil, with a nice amount of organic matter and a nice layer of mulch. From a specimen plant, to a woodland garden, to forming a hedge, both of these deciduous shrubs are versatile, nearly trouble-free and lovely. I'm a bit more partial to Annabelle, because of Grandma, and because she's native, and because you can dry her flowers for arrangements. But, the Chinese snowball viburnum is sterile, so no worries about it becoming invasive. If you have space, plant both!
Meet Dona Bergman
Dona's Recent Posts
Membership Has Its Perks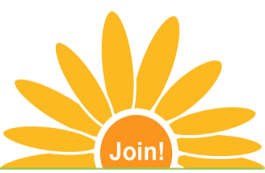 Become a registered user and get access to exclusive benefits like...
Ask The Expert Questions
Newsletter Archive
PlantersPlace Magazine
Members Photo Gallery
Product Ratings & Reviews
Garden Club Samples