Mid-April in southern Indiana…it just doesn't get any better than this! The nights are still cool, the humidity is at a pleasant –or at least bearable- level, the sun is warm, the shade is a sweet respite, there is a breeze and it rains frequently. It rains so frequently that you don't even have to worry about watering your outside containers. It rains so frequently that it's difficult to keep up with the grass mowing. It rains so frequently that it can be difficult to find a time when your soil isn't too wet to work. Did I mention it rains a LOT?
The lawn is bright green and lush and every evening when I get home from work, there is a new and beautiful bloom waiting for me. This is the time of year when you feel giddy…like you are SuperGardener…like you can grow anything! Every plant and tree is surging with life and growth, the colors are intense, the sky is blue, the sun is welcoming – it's a true Garden of Eden…at least until summer hits. Enjoy it!
In spite of my 8 to 5, five day work week and all the rain (did I mention the rain?), we've made some progress on this year's "To-Do" list. The two "Snow Queen" oak leaf hydrangeas have been moved to a different location where they can grow as much and as quickly as they like. Two small "Ruby Slippers" oak leaf hydrangeas have been planted in their place. Two "To-Do's" checked off the list! I rearranged some smaller plants in the front sidewalk bed and added more mulch after I planted the "Ruby Slippers" (check that off!).
I did spread pre-emergent herbicide in some of the beds and I think it helped, although I still find dozens of tiny seedlings to pluck out. Another "To-Do" checked off the list. I spread Osmocote fertilizer in the garden beds and need to buy more (give me one-half a checkmark for that one).
The two Asian pear trees have been planted and have leafed out (another checked off the list). The bonsai tree I potted last spring and tucked in the garden to sleep through the winter is out and looks just fine. Blue-eyed Mary grass started to bloom last week and so did the "Wine and Roses" weigela.
All the daffodils are finished blooming, but the bearded iris "Immortality" bloomed for the first time and was the first one which bloomed. There are big, fat buds on the other irises…I just can't wait!
Of course, not everything went as planned. To be honest, we didn't plan to clear out and rearrange what we call the "Hosta bed". It just sort of happened. Wonderful Husband wanted to take out a tree, to which I reluctantly agreed. Then we realized it looked kind of bare without the tree (I tried to tell him it would!). To make the project even more challenging, there are utility boxes in that bed which we'd really like to hide – and – the soil isn't great –and – there are lots and lots of tree roots. I see more trips to the garden centers!
Stay Green, good friends – and enjoy the best season in southern Indiana!
Meet Dona Bergman
Dona's Recent Posts
Membership Has Its Perks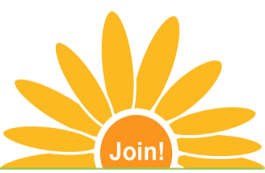 Become a registered user and get access to exclusive benefits like...
Ask The Expert Questions
Newsletter Archive
PlantersPlace Magazine
Members Photo Gallery
Product Ratings & Reviews
Garden Club Samples