Featured Articles

Use the Library of Featured Articles for your gardening research. New articles are published weekly on a timely gardening subject.
Gardening Guides
Basic Plant Nutrition
Understand plant nutrition
Learn how to recognize nutritional deficiency and excess symptoms and how to correct them.
Get Your Questions Answered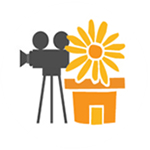 Watch a Gardening Video
PlantersPlace offers a variety of gardening tips and how-to videos. Watch to learn.
Learn About Osmocote Products
Osmocote invented slow-release plant food. Find out why that matters.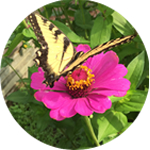 Read a Gardening Blog
Learn from the observations and musings of our staff on a variety of gardening subjects.
Got a Gardening Question?
Our resident Master Gardener, Marianne Binetti, can help.
Sign up for the PlanterPlace newsletter
If you love to garden, you need the newsletter! When you sign up, you'll get our exclusive newsletter, bursting with gardening articles, videos, and tips.