/
/
Heat-tolerant, wildlife-friendly annuals
Heat-tolerant, wildlife-friendly annuals
Views: 150549
Most of the U.S. has been roasting in a heat wave this week, so I thought it was appropriate to suggest some heat-tolerant annuals that benefit wildlife. Most of these plants will do well in beds or containers.
It's always good to plant natives, as I have written in the past, because these tend to be more wildlife friendly than non-natives since they often serve as host plants for butterflies and moths. They also serve as food for insects that other animals, including birds, like to eat. However, many non-natives are beloved by bees and butterflies for their pollen, and anything that creates seeds or fruit is likely to benefit birds, so I'll have a mix of natives and non-natives in this list.
Two things these plants have in common, besides benefiting wildlife, is that they can stand up to heat, and they prefer full sun. Most will do fine in well-draining potting soil. Their water needs vary, but many are also drought tolerant.
Heat-tolerant annuals include:
Zinnias – Native to dry grasslands of the Southwest and Mexico, zinnias are pollinated by insects including bees. They attract butterflies and come in many varieties and colors. They do well in flowerbeds and pots. It's hard to beat zinnias for vibrant color during the roasting heat of summer.
Common Buckeye on zinnias.
Cosmos – Another native of Mexico, I am most familiar with red, yellow, and orange "Cosmic Cosmos." These plants don't seem to mind a little neglect, although in my experience they struggle in poor, sandy soil, whereas they thrive in clay and potting soil. Crescents and Checkerspot butterflies are especially fond of these flowers.
Monarch on Cosmic Cosmos.
Pentas – Native to the Arabian Peninsula as well as other hot locations, pentas are immune to heat. Pentas range in color from purples and pinks to red; "Butterfly Red" is a heat and drought tolerant "Proven Winner." I see butterflies on my pentas all summer.
Marigold – The genus Tagetes is native to North and South America, but one of the best cultivars for butterflies was developed in France (Tagetes patula). French marigolds are still closely related to their wild relatives. Marigolds attract beetles and butterflies; and they are host plant to the dot moth and other caterpillars.
Fiery Skipper on marigold. 
Cuphea – A large genus with many cultivars, Cuphea are native to warm and tropical regions of the Americas. Cuphea ignea, also known as "cigar plant," is a favorite of my hummingbirds and Sulphur butterflies.
Bat-Faced Cuphea
Gomphrena – Globe amaranth (Gomphrena globosa) is native to Central America. Gomphrena "Fireworks" is one of my favorites for attracting butterflies of all varieties.
Giant Swallowtail on gomphrena "Fireworks."
Lantana – Native to tropical regions of the Americas and Africa, the lantana genus is part of the verbena family. Lantana has become invasive in some areas (Australia, South Africa), but it is popular in butterfly gardens, and birds will eat the fruit. Some varieties of lantana are perennial in my zone 7 yard, but all of them are extremely heat tolerant.
Little Yellow on lantana.
Cowpen Daisies – Also called golden crownbeard, Verbesina encelioides is in the aster family. Native to North America, cowpen daisies are a favorite of honeybees. This is one plant that may look awkward in pots or containers, but thrives in poor, disturbed soil, and will even tolerate significant shade. I put them on this list because when other plants in my yard are struggling at the end of August, my heat-tolerant cowpen daisies are coming into their own. They bloom through September, providing nectar to late fliers and migrating monarchs. I commonly see butterflies, bees, and even goldfinches on them. They are also a host plant for the Bordered Patch and Silvery Checkerspot butterflies. Cowpen daisies are annuals, but they self-seed freely. Once you have them in your landscape, it is likely you will have them every year.
Bordered Patch on a cowpen daisy.
This is just a sampling of annuals that will do well in summer heat, and most of them are staples of pollinator and hummingbird gardens. They are worth investing in every year to bring beauty to your pots, planters, and flowerbeds when high temperatures may cause other plants to fail.
For seven heat-tolerant, wildlife-friendly perennials, check out this blog entry.
Meet Leslie Miller
Leslie's Recent Posts
Membership Has Its Perks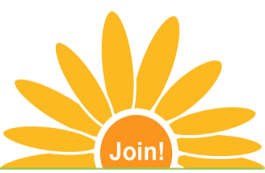 Become a registered user and get access to exclusive benefits like...
Ask The Expert Questions
Newsletter Archive
PlantersPlace Magazine
Members Photo Gallery
Product Ratings & Reviews
Garden Club Samples