The Crocus are popping up here in Southern Indiana, but the weather forecasters are predicting snow again this week.
People are getting very anxious for spring around here, but it is still a little too unpredictably cold to really get started with any outdoor container gardening. For that reason, this is the perfect time to start plants from seeds indoors.
You can start any seed indoors, and doing so is especially beneficial for those who live in climates with a short growing season. Also, rather than relying on whatever your local nursery carries, starting plants from seed vastly increases the number of varieties available to you. Seed packets are usually printed with information about whether they can be direct sown in the ground or if they need to be started early indoors. If your seed pack is missing this information, a quick internet search should help answer any sowing questions.
We are growing around 20 different vegetables and herbs this year, but are only starting our tomatoes, peppers, basil, and oregano indoors. The rest can either be direct sown once the soil warms up in May, or we are growing as a fall crop.
How to Start Seeds Indoors
We start our seeds in the basement in plastic trays on a folding table under full spectrum fluorescent lights. The basement is a little chilly for seed germination, so we also use heat mats under the seed trays to help keep them warm. If you don't want to invest in a heat mat, the top of a refrigerator is often warm enough to keep seedlings happy.
Seeds can be started in almost any container as long as it will hold soil, has drainage holes, and can be covered with plastic to help retain heat and moisture. We use store-bought plastic trays and clear domes to start our seeds, but you can easily make your own seed starting container as long as it holds soil, has drainage holes, and can be covered with plastic to retain heat and moisture.
Wire coat hangers and clear plastic material (like plastic wrap or dry cleaner bags) can stand in for store bought domes. Small peat pots are handy, since they can be planted directly into the ground without disturbing the roots, but they take up a lot of space and dry out faster than plastic trays. Plastic trays can be reused for years—just sanitize them with a bleach solution of 1 part bleach to 9 parts water in between sowings.
The most crucial elements for starting seeds indoors are water, light, and temperature. Soil must be kept moist, but not too soggy. Plenty of light must be available, preferably 12-16 hours a day. This means that even a sunny south-facing window will probably not be enough and artificial lighting is needed. Temperatures must stay around 65 to 75 degrees Fahrenheit for most seeds to germinate.
Transplanting Seeds
Once seedlings begin to get crowded and have at least one true set of leaves, they must be carefully transplanted into individual cells or pots so that they have plenty of room to grow before later being planted in the ground. We use plastic cups for this stage that can be reused year after year, but once again, basically any container that can hold soil and has drainage holes can be used. Plastic covering at this stage is not required.
Remember, gardening is a learning process and sometimes plants die, so don't be too hard on yourself if you experience some failure. Plus, if your seeds fail to germinate or something causes the seedlings to die (maybe you forgot to water, maybe a cat destroys your efforts, etc.), you can always buy starts at your local nursery and farmers market and try again next year.
Meet Abbi Hayes
Abbi's Recent Posts
Abbi's Videos
Membership Has Its Perks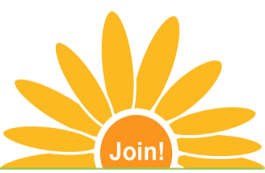 Become a registered user and get access to exclusive benefits like...
Ask The Expert Questions
Newsletter Archive
PlantersPlace Magazine
Members Photo Gallery
Product Ratings & Reviews
Garden Club Samples