/
/
For a Fast and Colorful Repeat, Deadhead High on the Rose Bush
For a Fast and Colorful Repeat, Deadhead High on the Rose Bush
Views: 7185
Rules. There are always rules. Like the one that says when cutting a bloom or deadheading a rose, you should cut the cane down to a five-leaved petiole to an outward facing bud.
There are some problems with this rule, though. I know of some varieties of hybrid teas that have three-leaved petioles all the way down the stem to within a third of the bottom of the plant. If I were going to follow this rule, I'd be cutting off two-thirds of my rose bush after each bloom cycle!
That never did make any sense to me, and as a rebel rosarian, I disagree and urge you to disagree, too.
Deadheading High on the Rose Bush
It's always been the same rule with floribundas and grandifloras, minis and minifloras, too. According to this rule, we should be whacking a bunch of our foliage off every time we have a big flush! After waiting all winter to see beautiful blooms, the last thing I want to do all summer is prune off all that beautiful, photosynthesizing foliage. Then the rose has to recover and it's six to seven weeks before I have roses again.
Nay, I say! Try this instead and see how you like the results.
When your rose is finished blooming, no matter what kind it is, deadhead it high on the bush. That's right! This way, the rose doesn't have to grow back all that foliage we used to cut off, and it will start growing again almost immediately.
Hybrid teas break three or four buds down the stem and send up towering canes and good new basal breaks.
Floribundas find new flower buds right close to where we took off the spent bloom and are in bloom again within a couple of weeks. All you have to do is snip off the tiny stem under the dead blossom, as close as you can to where it joined the plant. Put the spent blossom in your 'beautiful garbage' bucket and move on to the next.
Exceptions to the Rule
Some folks won't like this method, especially if they are rose exhibitors and are cutting back hard for tall stems for the Fall rose shows. This method also doesn't necessarily apply to David Austin roses. Those English shrubs are so vigorous that I do cut back down the canes to get below the giant clusters some of them produce. I deadheaded them high for a couple of years, and they grew so gigantic that I had to come up to my second story office window to be able to see the blooms!
This method is for rose gardeners who want a fast and colorful repeat.
The best part of being a rose gardener is enjoying the blossoms! I have found, over the years, that dead-heading high will give you blooms back in 2-3 weeks instead of 5-7 weeks. Give it a shot, and let me know what you think! I like the idea of less rose amputation in the garden, as it is the foliage that feeds the plant. This method will bring you more roses sooner, and I don't know about you, but I can never have enough roses!
Meet Marci Martin
Marci Martin fell in love with roses when she was a little girl, and the love affair goes on. She has been growing roses for…
Marci's Recent Posts
Marci's Videos
Membership Has Its Perks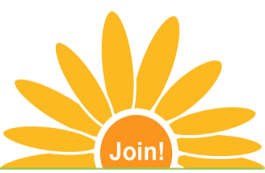 Become a registered user and get access to exclusive benefits like...
Ask The Expert Questions
Newsletter Archive
PlantersPlace Magazine
Members Photo Gallery
Product Ratings & Reviews
Garden Club Samples