/
/
Preparing For Winter Rose Activities
Preparing For Winter Rose Activities
Views: 773
Halloween is right around the corner!  And, we've actually had an autumn this year, although the foliage is slow to color.  We've had a couple of good freezes (28 degrees), so I think I may have cut my last rose bouquet of the season.  A fire feels really good in the evening at our new place!  Hopefully, we will have a few dry days this week, because I have a lot of work to do in the gardens.  I also have a bunch of potted roses to cut back, strip off all the foliage that is left, and that will force them into dormancy.  I am doing this to prepare for winter rose activities!
Connecticut Flower and Garden Show, February 21-24, 2019
This will be the fourth year that CRS will make a display for the flower show.  The last three years, we hired a grower to keep the roses in his cold cellar until eight weeks  before the show and then put them in his hot house to force them.  The first year, he put them in the greenhouse a little late, but they were cracking color and we had a few blooms by the end of the show.  The second year, he took them out of the cold cellar 'way too early and most of them were bloomed out before the show started.  Last year he didn't put them in the greenhouse till January.  We had no blooms for the show.  Our crew was very disappointed.  However, I ran into Mike Grogan,  a friend of mine, who introduced me to Laura LaFlamme, the Agriscience Director at Suffield High School.  After she found out how upset we were at having no blooming roses at the flower show, she offered me her greenhouse at the school if I would teach her and her students about roses!   I contacted her again a couple of weeks ago, and we are good to go.
Field Trips To My Gardens
I am so excited at the prospect of teaching these high school kids what they need to know about roses!  The kids will be taking a field trip over here soon with gloves and pruners and I will teach them all about fall pruning of roses, which keeps the bushes from getting crushed when the ice and snow arrives.  I hope to give them a powerpoint program in January, and we will be working together in the greenhouse to hopefully have blooming roses the third week of February.  I'm hoping for another field trip here in April when I will teach them fine-pruning techniques to get the roses off to a good start.
Go To Sleep, Rosies!
My friend and Weeks Roses representative, Jerry Amoroso, has kindly donated a bunch of roses again this year for the flower show.  I have already started cutting them back.  They need six or seven weeks of dormancy before they can be woken up, so I will finish cutting them back this week and strip off their foliage.  Then, nighty-night!  I'll water them and then get them into the cold garage where they will rest until around December 20 when we will move them to Laura's lovely greenhouse.  We will hook them up to a watering system while the kids are on Holiday Break, and by then, the rose bushes should be ready to jump!  My friend, Sarah Bailey, will be spraying in the greenhouse for fungus and insects when necessary…she is a coordinator of Connecticut's Master Gardener program.
Rosarians:  A New Generation!
I am just thrilled about meeting and teaching these kids.  I fell in love with roses following our neighbor around in her gardens when I was a child.  I am hoping that I will be able to touch their hearts with sharing my deep love of roses with them.  And, my gardens and I will always welcome them for a visit any time they would like to come by.
Meet Marci Martin
Marci Martin fell in love with roses when she was a little girl, and the love affair goes on. She has been growing roses for…
Marci's Recent Posts
Marci's Videos
Membership Has Its Perks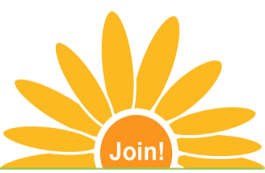 Become a registered user and get access to exclusive benefits like...
Ask The Expert Questions
Newsletter Archive
PlantersPlace Magazine
Members Photo Gallery
Product Ratings & Reviews
Garden Club Samples