/
/
The Romance Garden: Planting Suggestions and Advice
The Romance Garden: Planting Suggestions and Advice
Views: 1173
Valentine's Day is for roses. However, they don't need to come from the florist's shop! Florist roses are terribly expensive at this time of year, but you can build yourself a rose garden this Spring and call it your Romance Garden. Here are a few suggestions for your Sweetheart to order for you. Instead of throwing those spent roses away in a week or so, you can plant some roses that will reward you from Spring through Autumn every year for decades. Choose a sunny spot with well-drained soil and enjoy forever!
Romantic Reds
Some folks think that red roses are the ultimate in romance. I have a few favorites of my own. 'Grand Amore' is a Kordes rose that has really beautiful form and grows very tall. It is a brilliant crimson. 'Always and Forever' is a darker red with a lovely shape. It sports dark green, glossy foliage that provides a beautiful contrast to the blood-red blossoms. 'Love's Promise' (Liebeszauber) has been around for years. This rose has really big blossoms, often 6" across. It also has deep, glossy green foliage and can grow very tall. For those enamored of almost-black reds, there is 'Black Magic.' Tall and fragrant, the blossoms are on the smaller side but the blooms are very prolific.
Precious Pinks
One of my favorite roses of all time is 'Falling in Love,' pictured above.  From Weeks Roses, her petals are a perfect medium pink and she has perfect form. Neither of her parents are fragrant but she certainly is! She is a delicate-looking porcelain beauty. 'Beautiful Dreamer,' relatively new from Jackson and Perkins is a real looker, too. She also sports a lovely fragrance and the blooms are high-centered and large. 'April in Paris,' also from J&P is a must in the Romance Garden. She is a perfect beauty that fits just right in the front of the border.
Luscious Lavender
Mauve roses are almost all on the fragrance hit parade! There are only a few I know of that don't have a delicious aroma. One of those is 'Love Song,' but the floribunda blooms are so big and lovely that I don't miss the fragrance. Another newer rose is 'Sweetness.' With gorgeous form and long, long stems, and a perfect rose scent, I can't say enough about this rose! I have several 'Sweetness' plants in my gardens that send me into rose swoons. These two beauties are also disease resistant.
Whimsical White
One of my favorites in all my years of rose growing is 'Sheer Bliss.' It is a white with just the barest blush on her cheek. The blooms are very large with high centers and she has a nice fragrance, too. She grows tall, so put her in the back of the border…but close enough so that you can enjoy her sweet perfume. A newer white is 'Sugar Moon.' This beauty also grows tall, with pure white petals, and exudes a lovely aroma. I think 'Sugar Moon' is at her best at the open bloom stage. She sports red stamens that provide a beautiful contrast to her white innocence. 'Moondance' is a lovely white floribunda that blooms in large clusters all summer long. And, she glows in the moonlight, as all white roses do!
Where do I find these?
There are innumerable roses to choose from…these are just a few that I grow that have really romantic names and would be lovely in your own Romance Garden. Do check out some rose catalogs. You can find them online, but do request a paper one so you can linger at your leisure. Most of these roses are carried by Edmunds Roses. Some are exclusive to Jackson and Perkins. Also, be sure to request a David Austin Roses catalog; it is a work of art and all of his roses have wonderful fragrances.
I send you my love, dear Rosarians, and I wish you the happiest of Valentine's Days!
Meet Marci Martin
Marci Martin fell in love with roses when she was a little girl, and the love affair goes on. She has been growing roses for…
Marci's Recent Posts
Marci's Videos
Membership Has Its Perks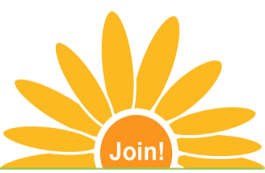 Become a registered user and get access to exclusive benefits like...
Ask The Expert Questions
Newsletter Archive
PlantersPlace Magazine
Members Photo Gallery
Product Ratings & Reviews
Garden Club Samples