/
/
Watering the Garden and Hydrating Properly
Watering the Garden and Hydrating Properly
Views: 453
The Vital Importance of Water
Extreme Heat:  Mid-summer has arrived with weeks of excessive heat. Last weekend put us at 100 degrees and over, with excessive humidity. This heat and humidity puts poor gardeners like us at risk of heat stroke because our perspiration forms, soaks our clothes, and just drips off of us! The excessive humidity prevents our sweat from evaporating and cooling our skin. Drinking lots of water is vitally important for our bodies when the weather gets this uncomfortable. I don't stay inside during hot weather because I am drawn to the garden every day. I do protect myself when I go out. I wear a sun visor to keep the sun off my face and to soak up the sweat from my brow. I spray my exposed skin with a SPF 30 sunscreen and top off with some Deep Woods Off to keep the black flies from attacking my hairline and crawling around under my glasses. I also soak a hand towel with cold water and hang it around my neck to help cool me down. When it gets warm from body heat, I swing it around in the air to cool it and then put it back on. I keep an insulated cup full of cold water at hand at all times. I find myself sipping and refilling all day long.
 What About The Garden:  If we are uncomfortable, I assure you that our gardens and pets are also uncomfortable! We have four kitties (three of them are black) and they enjoy going outside. I make them stay in the house when it gets this hot because their little bodies overheat quickly. It has been several years since the thermometer has gone this high, and I am determined to keep my roses in good shape. Normally, I water through the mulch under the roses because I don't like to have water standing on the leaves. In these temps, however, I will start early in the morning and wash down the plants. When I do this, I can feel the temperature drop among my roses. They appreciate a cool shower just as we do! I just make sure I don't soak the blossoms. It is of vital importance to our roses to soak the soil around them well in hot weather. They use a lot more water and transpire more rapidly in this heat and it is our responsibility as their caretakers to replace that water that they have used up. I had a guy call me about his Knockout roses. He said they were dropping leaves and that they had stopped blooming. I asked him about his watering program. He said, 'Water? These were sold to me as NO CARE roses!' I told him that good-sized roses need about five gallons of water a week, to which he responded, 'Where can I get no care roses?' I told him there is no such plant, and if he didn't want to care for roses, perhaps he should go to Michael's or JoAnn Fabrics and pick up silk rosebushes to stick in the ground!
Heat Stress:  Our roses will suffer from heat stress. Usually, they will exhibit dormancy symptoms…they just stop growing when it is this hot. Some of the older leaves may crisp up and fall off. I have some roses in my garden that drop all their lower leaves in the heat. I don't worry about that because I know as soon as it cools off a bit they will green right up again. Know that your roses are doing the best they can! Help them along with an early morning shower. Just be sure the foliage is dry by nightfall. Keep a bucket of soapy water handy to shake the Japanese beetles into. The soap in the water makes the beetles slip underwater and drown. If you spray your gardens as I do, give up your spray program for awhile until the temperature dips below 90 degrees. Be sure to keep the roses well-watered…
And don't forget to keep the gardener hydrated, as well!
Meet Marci Martin
Marci Martin fell in love with roses when she was a little girl, and the love affair goes on. She has been growing roses for…
Marci's Recent Posts
Marci's Videos
Membership Has Its Perks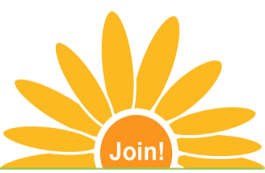 Become a registered user and get access to exclusive benefits like...
Ask The Expert Questions
Newsletter Archive
PlantersPlace Magazine
Members Photo Gallery
Product Ratings & Reviews
Garden Club Samples