/
/
Pixie Grapes are Perfect for Small Gardens and Containers
Pixie Grapes are Perfect for Small Gardens and Containers
Views: 14597
I'm a small-space gardener. I may have grown up on a 500-acre farm with lots of elbow room, but I am currently restricted to a small community garden plot that's about 10 by 18 feet. A good size by urban gardening standards, yes—but still small.
That's why when there is a new plant that comes along that is not only unique but also small, I get excited about it.
I was introduced to a miniature grape called Pixie at the recent Cultivate '14 horticultural trade show, and my, it really is miniature.
Pixie is a Pinot Meunier grape, a wine grape, but it also can be eaten. Fruit will be sweet and ready for harvest when it turns a dark blackish purple. I'm guessing it would take a lot of these grapes to make a bottle of wine. But since I'm not a viticulturist, I can't really speak to that.
Reasons to Love Pixie
Here's what makes the Pixie grape unlike anything you have seen before.
It's Really Small. The Pixie plant you see in the photo is full size. I'd say that's no bigger than 2 ft. tall. And the fruit are about the size of currants.
Fruit, not Growth. The size is the result of a genetic mutation that makes the growing plant fruit rather than grow. In other words, the growing tendrils of the plant have had their switches flipped so that instead of growing into vegetative cells, they become reproductive cells.
Everbearing Harvest. Because they grow fruit instead of vegetative plant cells, Pixie is basically an everbearing fruit bush. That is, they will produce several rounds of fruit per year, not just one.
Perfect Patio Plant.This grape is the perfect size for growing on a patio in a pot. If you do so, Pixie can be grown in areas as cold as Zone 5.
Plant a row of Pixie grapes as a low hedge, or include Pixie in your urban garden plot right in the ground. If you choose to do that, they are even hardy enough to handle the temperatures found in Zone 3.
From what I understand, additional varieties of Pixie grapes will be available beginning next year.
Really, I think owning this plant is more about the novelty of it rather than growing a full crop of grapes. But it sure would be fun to set up your own personal vineyard of Pixies.
Meet Ellen Wells
Ellen's Recent Posts
AAS Winner Pumpkin Blue Prince Is Decorative and Delicious
Read this post
Membership Has Its Perks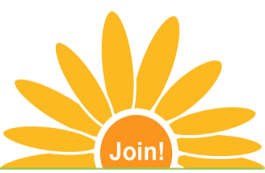 Become a registered user and get access to exclusive benefits like...
Ask The Expert Questions
Newsletter Archive
PlantersPlace Magazine
Members Photo Gallery
Product Ratings & Reviews
Garden Club Samples