/
/
Tomatoes and the Effects of High Temperatures
Tomatoes and the Effects of High Temperatures
Views: 296
Hot temperatures can be the culprit if your tomatoes stopped ripening this summer. That is the reason given for New England's dearth of ripe tomatoes this past July. They typically begin to ripen mid July. However this summer of 2019—when temperatures throughout New England have shot past 85F for weeks—the harvest hasn't started until well after the first of August.
This isn't just casual one-off observations from community gardeners, either. I overheard a farmer local to the south coast of Massachusetts say that the entire region's tomato harvest—including his own—was weeks overdue. What came early, however, was the intense heat we normally get in mid August, and that usually accounts for the midseason lull in the tomato harvest.
Why This Happens
According to a fact sheet from Cornell University's Cooperative Extension, tomatoes ripen best between the temperatures of 70F-75F. Temperatures above 85F (ballpark number, of course) will slow the ripening process, if not halt ripening altogether. Apparently the pigments responsible for giving tomatoes their color, lycopene and carotene, are not produced above temperatures of 85F-90F. "As a result, the fruit can stay in a mature green phase for quite some time," the fact sheet says.
Two Possible Solutions
We cannot control the weather. So, how can we help our tomatoes out of this green-skinned limbo? Here are two thoughts:
Harvest some tomatoes in their unripe green state and bring them to a cool environment such as into your home. Line them up along your windowsill. It'll be a pretty sight.
Are your tomatoes in containers? If so, here's a fact for you: That same Cornell fact sheet says that "Tomatoes do not require sunlight to ripen." What?? I never knew! So, if they are not ripening because it's too hot, move your containerized tomato plants into the cooler shade.
Another possible solution is to have patience. I've found that this ripening delay has given me more time to process my garden's other large producer—my zucchini. I'm not feeling overwhelmed with produce for the first time in a long time. And just as the squash vine borers are impacting my zucchini harvest, my tomatoes are slowly ripening. Leave it to nature to find the best solutions.
Meet Ellen Wells
Ellen's Recent Posts
AAS Winner Pumpkin Blue Prince Is Decorative and Delicious
Read this post
Membership Has Its Perks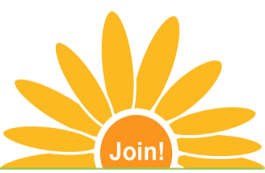 Become a registered user and get access to exclusive benefits like...
Ask The Expert Questions
Newsletter Archive
PlantersPlace Magazine
Members Photo Gallery
Product Ratings & Reviews
Garden Club Samples