No matter what George Bush says, broccoli is a tasty vegetable. And like any vegetable, really, it's all about how you cook it.
Perhaps he just had a bad batch of boiled broccoli at some point in his life. That's unfortunate.
I can assure you, Mr. Bush, broccoli has a row of honor in my community garden. In fact, it occupies two rows for a total of a dozen plants. Fortunately I planted six quite-small plants and six larger plants about the same time. This will give me time to use up the first crop before the second crop comes in.
Before I get to the "two great things about broccoli" I promised in the title, let me tell you about two not-great things about broccoli: Broccoli is a target for flea beetles. Its bitter-tasting leaves attract these pests by the loads, resulting in leaves that look like they have been shot through with buckshot. This is one reason I bought both larger plants and smaller plants. I was concerned the smaller plants would not survive the onslaught of flea beetles. Both large and small plants survived, but the larger ones certainly did sustain the attack better.
The second not-great thing about broccoli is this. As broccoli gets big, it tends to lean over. That is, it doesn't stand up like stiff soldiers all in a row. So, why is that a bad thing? It's not, really, but a few are leaning into my garden path and I can't help but knock/step on/trip over them.
Now for my two great things about broccoli that I have learned this summer:
Finding Broccolini
When you harvest the broccoli head not all the way down the stem but closer to the bottom of the florets, "baby" heads can then develop lower down on the stem. You won't get an entire new full head of broccoli, but you'll get something that looks like long, thin broccoli—something like broccolini. These have stems that are less tough and can be chopped and sautéed, and have a mellow broccoli flavor.
Using Broccoli Leaves
Next time you harvest your broccoli, keep both the small and large leaves. You can use them similarly as you would kale. I gave them a rough chop and threw them onto the pan when I roasted a batch of broccoli tossed in olive oil, salt, and pepper. Set at 425F for about 20 minutes, the broccoli roasted nicely with a bit of char, but the leaves did get a bit crunchy, just like kale chips. It was a pleasant surprise.
This, Mr. President, is some good eating.
Meet Ellen Wells
Ellen's Recent Posts
AAS Winner Pumpkin Blue Prince Is Decorative and Delicious
Read this post
Membership Has Its Perks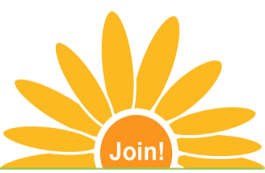 Become a registered user and get access to exclusive benefits like...
Ask The Expert Questions
Newsletter Archive
PlantersPlace Magazine
Members Photo Gallery
Product Ratings & Reviews
Garden Club Samples