/
/
It's the Little Things that Count
It's the Little Things that Count
Views: 4440
When we were re-doing the garden by our front sidewalk Memorial Day 2016 (see my blog "Countless Shades of Green"), we spent a lot of time (and money) on the large plants – junipers, azaleas, oak leaf hydrangeas. We planted those first, of course, and the bed looked nice…nice, but a bit empty and boring.
The straight sidewalk edge seemed harsh; the mulch was plain, it was blah. Since Wonderful Husband and I have both collected stones (travel rocks) from almost every place we'd ever been, I placed a few of those in what I hoped were artful arrangements. Better. His Aunt Jane's Chinese lantern was given a nice spot where it could be admired. My smiling Buddha kept his place underneath the Japanese maple.
I stood back and looked at it. What else did it need? It needed little details…something to soften the harsh line of the sidewalk; to draw the eye to behind the junipers and add interest to the back of the bed. Back to the garden center!
Since the front of the bed gets strong noon-time sun, I needed sun to part shade plants there – blue festuca grass (Festuca glauca) seemed like a good choice, made a neat clump, and would pick up the blue-green from the Glauca juniper we'd already planted (which picked up the blue-green from the globe blue spruce I'd moved to the bed).
Two bunches of variegated Siberian Iris provide spikey, vertical interest while picking up the blue-green color again.
Blue-eyed Mary grass (Sisyrinchium augustifolium) is a shade lover, so she went toward the back of the bed. I placed her in open places and underneath larger plants. Blue-eyed Mary also forms a short, neat clump (echoing the shape of the festuca) and has the sweetest little blue blooms with bright yellow centers in June and July. She isn't really a grass, but a native member of the Iris family – a real charmer!
To add a bit of color, three red to bronze Heucheras underneath the hydrangeas and junipers were planted as a group – it's a spot that's also partly sunny and they are doing very well. To echo the shape of those Heucheras, I planted three Caramel Heucheras en masse a little further down. Next was a variegated mounding sedum, also echoing the blue-green and then finally, I added Gold Carpet sedum – a bright chartreuse next to the red and bronze Heucheras and right at the sidewalk border. It adds a "pop" of color and softens the edge of the sidewalk. It gets strong sun and tolerates the hot sidewalk and even a tiny bit of foot traffic.
After one very favorable growing season – it rained nearly every day – the bed looks great, except for the festuca. I'm afraid that the festucas weren't happy, maybe the bed got too much rain and I suspect that the drainage wasn't sufficient for this drought-tolerant plant. At any rate, I'll have to plant something else there.
I learned that the Snow Queen oak leaf hydrangeas grow a little too well and I've pruned them back three times to make them bush out and keep them from taking over the bed. I will probably move them this fall and replace them with Ruby Slippers oak leaf hydrangeas, which are supposed to stay small(er). I may have to move some other plants around – I re-arrange plants more often than I re-arrange furniture. This is because I like a nice, full bed and am too impatient to wait for the plants to grow in. So I plant too many and then move them around. There are worse habits to have!
Meet Dona Bergman
Dona's Recent Posts
Membership Has Its Perks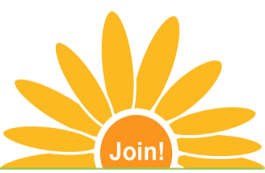 Become a registered user and get access to exclusive benefits like...
Ask The Expert Questions
Newsletter Archive
PlantersPlace Magazine
Members Photo Gallery
Product Ratings & Reviews
Garden Club Samples