A mousse is a flavored, molded dish usually made with heavy cream and fruit. You can also make a good mousse with evaporated milk and I have used this for both salmon and raspberry mousse. Evaporated milk, when whisked, make a light and airy froth that fills the bowl very quickly so make sure you use a large mixing bowl for this! This is a raspberry flavored but other fruit can be used too.
Ingredients:
I large can evaporated milk
2 small cartons fresh raspberries
I raspberry jelly
2 tbs water
1 tbs sugar
To make:
1: In a small saucepan, add the raspberries with a little water and sugar, saving a few for decoration;
2: Heat slowly until simmering;
3: Simmer for about 3-5 mins until the raspberries are soft;
4: Mix the jelly contents with 1 cup boiling water;
5: Pour the raspberries from the pan into a fine sieve over a bowl;
6: Add the liquid from the strained raspberries to the jelly bowl – about 1/3 – ½ cup;
7: In a large bowl, whisk the can of evaporated milk until light and frothy;
8: Pour the raspberry jelly mix into the milk and stir gently until mixed;
9: Pour into a large mold or several small molds;
10: Refrigerate until cooled and set;
11: Tip the molded mousse onto a plate and decorate with fresh raspberries;
12: Shave a little chocolate over the top to decorate.
Meet Kate Copsey
Kate's Recent Posts
Membership Has Its Perks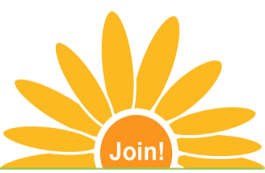 Become a registered user and get access to exclusive benefits like...
Ask The Expert Questions
Newsletter Archive
PlantersPlace Magazine
Members Photo Gallery
Product Ratings & Reviews
Garden Club Samples