/
/
Meatballs with Tomato Sauce (Recipe and Instructions)
Meatballs with Tomato Sauce (Recipe and Instructions)
Views: 319
Meatballs with Tomato Sauce
My little tomato plants are getting big enough to put into the ground as soon as mid-April arrives and our chances of frost are over. They are hardening off outside in the raised bed where they will live and are enjoying the mild spring sunshine. I started seeds several different times depending on what arrived through the mail and it was not until I set them all in the garden bed together that I realized I had 27 tomato plants ranging from cherry tomatoes to meaty canning varieties. The first tomato always takes weeks to turn from green to red, but then the deluge starts and with 27 tomato plants I know will be freezing some. That made me dig through the freezer to see what tomato sauce mixes I had left over from last year. I always have a few plain tomato sauce bags but I when herbs are outside, I add herbs/garlic and onion, simmer for 30 minutes then freeze for a fast spaghetti sauce. I also freeze some of the tomato batches in ice cubes to add to sauces or casseroles in winter. Of course, fresh-made tomato sauce is the best so I wanted to use up all last year's sauces. Meatballs with tomato sauce is perfect for mid-week suppers and can be served with crisp bread rolls, salad or mashed potatoes and vegetables.
The base for the meatballs is similar to the shepherd's pie mix but adds egg and breadcrumbs to make the mix hold together for the meatball and the onions are chopped much finer.
Here is my recipe for meatballs with tomato sauce:
The meatballs
1 pound ground beef
1 onion – finely chopped
1 egg
½ cup soft breadcrumbs* (optional)
Good dash Lea & Perrins (Worcestershire Sauce)
Salt and Pepper
Cornstarch for rolling the meatballs in
Oil to cook
For the tomato sauce:
I cup condensed tomato base**
1 cup beef stock
Seasoning
To Make the Meatballs with Tomato Sauce
1: Mix the meatball ingredients together except the cornstarch & oil – the consistency should be sticky but not too loose.
2: Season well with salt & pepper;
3: Heat 2 tbls. oil in a wide pan;
4: Take a small piece of the meat mix and roll into a ball that is about 1-inch diameter;
5: Roll the meatball in cornstarch to cover;
6: Gently put the meatballs into hot oil – do not crowd them together;
7: As the meatballs start to brown on the base, turn over until all the surface is browned;
8: Remove the well browned meatballs and discard the fat;
9: Add the tomato mix and stock, plus a little cornstarch to make a thick sauce;
10: Stir until thickened then add the meatballs, cover and simmer until the meatballs finish cooking – about 10 – 15 minutes.
11: Serve the meatballs on a plate and pour the tomato sauce on top.
* Breadcrumbs add bulk and absorb some of the fat from the meatballs. They also were traditionally used to make the meat go a bit further but they are not essential to meatballs.
Soft white breadcrumbs: For traditional bread, use about ½ slice of white bread and crumble into the mix;
For gluten free: Use 1 slice of white bread, with crusts cut off. This bread crumbles much better than soft white bread.
** Tomato base: Use about 2 pounds of tomatoes and simmer with ¼ cup water until well cooked and soft. Sieve the mix to remove the skin and seeds. If storing, let the mix settle in the fridge overnight and pour off the watery top part. Simmer to condense for a few minutes then use in the sauce or freeze in batches for use next winter.
Meet Kate Copsey
Kate's Recent Posts
Membership Has Its Perks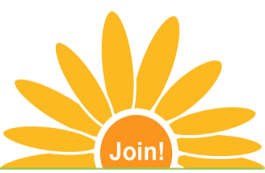 Become a registered user and get access to exclusive benefits like...
Ask The Expert Questions
Newsletter Archive
PlantersPlace Magazine
Members Photo Gallery
Product Ratings & Reviews
Garden Club Samples