/
/
Salmon Patties for a Hot Summer Evening
Salmon Patties for a Hot Summer Evening
Views: 220
Salmon patties
Fish is always considered lighter than meat for meals on hot summer evenings and salmon is one of my favorites. Fresh salmon that you get from the fish merchant is great when put straight onto the grill for few minutes, but sometimes we like a change in recipe so I make salmon patties which can also be made with canned salmon. The salmon patties are perfect for a midweek supper when served with fresh garden lettuce and sweet new potatoes.
Seasoning can be anything you like but I prefer to use a light flavor such as parsley rather than spicy flavors that overpower the salmon. The one exception, which is more of a winter meal, is to use a teaspoon of grated horseradish or maybe some soy sauce.
Salmon patties:
Ingredients
I cup of salmon – either flaked fresh salmon or canned and bones removed
1 small onion or ½ large onion
I tbls. fresh chopped parsley
¼ cup fresh breadcrumbs
1 egg
Salt & pepper
Cornstarch or flour for dusting the patties
A little olive oil for frying
To make Salmon Patties
1: Mash the salmon with a fork;
2: Finely chop the onion, parsley and breadcrumbs;
3: Mix the salmon into the onion mix;
4: In a small bowl, break the egg and lightly whisk;
5: Add a little egg to the mix so that it can be formed into patties – do not add too much egg which makes it a sloppy mix;
6: Place in the refrigerator for 20 mins – an hour;
7: Heat a pan on the stove on medium heat and add a tablespoon or so of oil;
8: With lightly floured hands – I use cornstarch, but any flour will work to form the salmon mix into patties;
9: Gently place the salmon patties into the pan and fry for about 10 minutes each side – they should be lightly brown (from the flour) but not burnt.
Place the patties onto a piece of kitchen roll to drain any excess oil before serving.
Serve on a bed of lettuce with new potatoes.
Meet Kate Copsey
Kate's Recent Posts
Membership Has Its Perks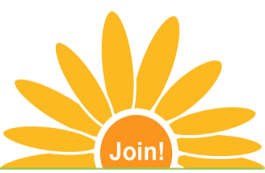 Become a registered user and get access to exclusive benefits like...
Ask The Expert Questions
Newsletter Archive
PlantersPlace Magazine
Members Photo Gallery
Product Ratings & Reviews
Garden Club Samples