/
/
The Sponge Flan: A Perfect Sunday Dessert
The Sponge Flan: A Perfect Sunday Dessert
Views: 278
The other week I used a different recipe for the sponge part of a sponge flan. The light mix rose and almost overflowed the pan and the whole thing looked wrong. I went back to my standard Victorian Sandwich mix which is simple enough for this recipe and doesn't usually go wrong.
The pan for this type of pan is a raised base flan tin (available from Amazon) and this gives pie-shape to the cake and allows it to be filled – just like a pie.
Growing up, these Sunday desserts were a favorite with us all. The flan was baked and cooled on Saturday then filled with a red jello & fruit mix. The top was decorated with piped cream. For years I looked for the tins to do this and finally inherited one when my mother downsized her kitchen. The Amazon pans have removable base which probably allows for easier turning out and which I will probably get before long.
The filling can be anything you choose but should be cooled and not runny enough to weep into the sponge below. I used fresh strawberries, just coated with the jelly. The image shows how the offset looks in profile  and gives about an inch depth for your filling.
For the base I use a 2-egg version of the Victoria Sandwich cake (previous recipe).
For the flan base:
2 eggs (about 4 oz) – room temperature
4 oz. softened butter
4 oz. sugar
4 oz. flour
For the filling:
I pack red jelly
1 can peaches or fruit of your choice (fresh or canned)
To make the flan base:
1: Beat the sugar and butter until you have a light and fluffy mix;
2: Break the eggs into a small bowl and whisk lightly;
3: Slowly add the eggs into the mix and beat well before adding more egg;
4: Sieve and add the flour using a figure 8 to mix;
5: Turn into a well-greased and floured pan;
6: Bake in a 375 f oven for about 25 minutes until lightly brown and cooked;
7: Make the jelly up and let almost set;
8: Put fruit on the sponge base and cover with jelly;
9: Decorate with piped, whipped cream.
Meet Kate Copsey
Kate's Recent Posts
Membership Has Its Perks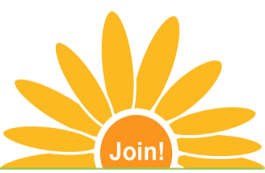 Become a registered user and get access to exclusive benefits like...
Ask The Expert Questions
Newsletter Archive
PlantersPlace Magazine
Members Photo Gallery
Product Ratings & Reviews
Garden Club Samples