/
/
Fall flowers and pollinators that love them
Fall flowers and pollinators that love them
Views: 310
Fall is here, bringing a promise of relief from scorching hot summer days. The last two weeks of September and the first of October are always busy in my yard. The butterflies arrive in clouds, often with visitors from the south and west arriving on stiff winds. This year has been no different, and I thought I'd share some of the fall flowers that bring these beauties in. Fall is a good time to plant perennials. Dormancy in winter allows them to put their energy into their roots so they're better established in spring. Perhaps my fall flowers can provide some inspiration for your fall gardening.
Asters
I have several different asters, and they each have their strengths and weaknesses. All provide color and attract pollinators. I plant asters that are drought tolerant, so most of them are native to the plains or the west. The Eastern U.S. has varieties that need/tolerate more rain. Always do your research and go with plants that do well in your area. Pollinating my asters today: skippers, Gulf fritillaries, Eastern-tailed blues, various sulphurs, European and native bees, and wasps.
Monobia quadridens wasp on an aster.
Perennial Lantana
Perennial lantana is a tough plant that brings pollinators to my yard all summer and fall. Gulf fritillaries, sulphurs, crescents, and bees are especially fond of it.
Gulf frilillary on perennial lantana
Sunflowers
Maximilian sunflowers are tough perennials that spread slowly. Not only do they attract pollinators, but once the flowers are gone, they'll bring in finches and other birds that eat the seeds. I have other native, volunteer sunflowers in the yard, as well. Bees love my sunflowers, and I also see many skippers on them.
Bumblebee on a sunflower.
Prairie Gaillardia
I have two varieties of prairie gaillardia blooming right now, one nearly done, the other still going strong. Both are beloved by Pearl crescent butterflies and various skippers.
Common checkered skipper on prairie gaillardia.
Vitex (Chaste Tree)
My purple vitex was covered in native bumblebees. I also caught a Common Buckeye butterfly on it.
Common buckeye on vitex.
Autumn Sage
Sulphur butterflies love my autumn sage. This plant is easy to grow, and very wildlife friendly.
Annuals: Cowpen Daisies, Zinnias, Cosmos, Gomphrena (Fireworks), Tropical Milkweed
These annuals are still going strong in my flowerbeds. It has been a good year for Monarchs, and I caught a female laying eggs on my tropical milkweed. It's late for a hatching, but if winter hold off, they may make it for migration.
Monarch laying eggs on tropical milkweed.
Pearl crescent on cowpen daisy.
Meet Leslie Miller
Leslie's Recent Posts
Membership Has Its Perks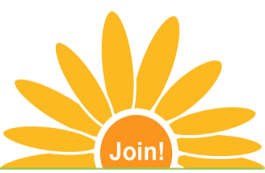 Become a registered user and get access to exclusive benefits like...
Ask The Expert Questions
Newsletter Archive
PlantersPlace Magazine
Members Photo Gallery
Product Ratings & Reviews
Garden Club Samples