Outside of Keplinger Funeral home in Hartford City, Indiana, I saw these pear trees that appeared to have plants spilling out of the crooks of the branches. Even though I looked like a total weirdo, I had to get closer to investigate how this effect was achieved and snap some photos. As I approached, I was surprised to see how simple this idea was and how much I really liked the understory effect it created under the canopy of the trees. Ready for the big reveal? Drumroll please…. It's simply hanging baskets zip-tied to a tree. Ta da!
To achieve this effect, thread a long zip tie through one section of a wire hanging basket and then position it in the tree at the desired height before connecting the two ends of the zip tie around the nearest trunk or branch. Depending on the size of your tree, you may need to join several zip ties to create enough length to get around the tree. Just trim off any loose ends to keep it looking tidy. Attach at least two zip ties per basket with the goal of keeping the basket as level as possible. Make sure to remove the zip ties at the end of the season so as not to constrict the growth of the tree.
These planters have coco fiber liners and are planted with a combination of Petunias, Spike Dracaena, Ivy, and Sweet Potato Vines. Impatiens and Begonias or any shade loving flowers would also work well in these planters, since they are in the full shade of the tree's canopy most of the day. Don't forget that the soil in hanging baskets tends to dry out quickly, especially in coco fiber liners, so check the moisture level at least once per day and water if the soil feels dry (preferably in the morning).
These planters add splashes of color at eye level with the viewer and would be a great way to save space in small gardens. Plus no project can get much simpler than this!
Meet Abbi Hayes
Abbi's Recent Posts
Abbi's Videos
Membership Has Its Perks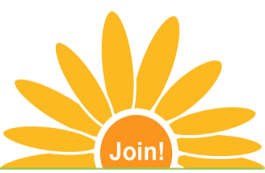 Become a registered user and get access to exclusive benefits like...
Ask The Expert Questions
Newsletter Archive
PlantersPlace Magazine
Members Photo Gallery
Product Ratings & Reviews
Garden Club Samples