The last I checked, figs are not vegetables. They are fruits, or more accurately, they are the common fig tree's mature syconium, which contain numerous one-seeds fruits. Fruit or not, this edition of Just Veggies is expanding its scope to include this delectable edible. Why? Because like kale, figs are becoming the "it" ingredient in savory dishes in many trendy restaurants.
About the Fig Plant
Related to the mulberry, figs are native to the Middle East and western Asia and understandably do well in a Mediterranean-type climate. In the U.S., figs will grow well in USDA Hardiness Zone 8, possibly 7. Because their roots are a bit more cold-hardy than the trunk and branches, there's a practice of "trenching" a fig tree during cold winter months. A friend of mine in Boston has kept a fig tree growing outside for 20 years or more using this practice, which entails digging a trench alongside the tree and larger than it, partially severing the tree roots in order to tip the tree over, and then covering the tree completely with soil, leaf mulch and something heavy to keep it buried.
It's interesting to note that there are three different types of edible figs: one that doesn't require pollination to fruit, one that does require pollination, and an intermediate type that produces two crops of figs each year—one that is early and doesn't require pollination (it's called the breba crop) and a later crop that does require pollination.
I was recently at a large professional horticultural trade show where I met with several breeders and plant producers. At least three were introducing new fig varieties. I was introduced to the South Living Plant Collection's new dwarf (4-6 ft.) fig called 'Little Miss Figgy'. What a great name! It's hardy to Zone 7 and produces tons of fruits later in the summer. It also makes a nice indoor plant.
Pasta with Fresh Figs, Squash and Sage
1 lb. pasta (try a pappardelle, or whatever type you fancy)
1 small winter squash (butternut or pumpkin), cut into 1-in. cubes
½ lb. fresh figs, quartered
Extra virgin olive oil
Fresh sage leaves, bruised
Coat pan with olive oil and heat to medium. Add squash and cook until tender. Add figs and sauté until they release some liquid. Add the sage leaves, bruising them slightly before adding to pan.
Meanwhile, boil a large pot filled with salted water and cook pasta as directed, reserving a small (1/4 cup) amount of pasta water. Add pasta to the squash and fig pan. Finish with a bit of olive oil.
For more information on 'Little Miss Figgy' and additional fig recipes, go to the Southern Living Plants page.
Meet Ellen Wells
Ellen's Recent Posts
AAS Winner Pumpkin Blue Prince Is Decorative and Delicious
Read this post
Membership Has Its Perks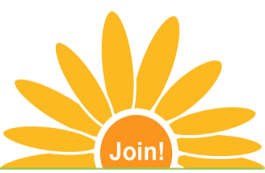 Become a registered user and get access to exclusive benefits like...
Ask The Expert Questions
Newsletter Archive
PlantersPlace Magazine
Members Photo Gallery
Product Ratings & Reviews
Garden Club Samples