/
/
What This Gardener Wants for Christmas
What This Gardener Wants for Christmas
Views: 4921
It's the time of year where blogs and newspaper columns come out with their own particular versions of the Gardener's Holiday Gift Guide. Uncle Phil will love this new line of pruners or Cousin Jean will appreciate this coffee table book featuring the gardens of Wales. Typical slants on the general theme.
This is not one of those blogs.
This is a blog about what I want for Christmas this year. Get your pencils ready.
A cold frame from Green City Growers
These cold frames are sturdy and well built, with a plexiglass top that is a snap to adjust. Someone in my community garden has TWO and I'm soooo jealous. I'm finally realizing I'll never be able to make a cold frame of such quality, so I want theirs.
The Mud Gauntlet
This is a cool new elbow-length glove from the same folks who bring you the latex-coated Mud Glove that keeps your hands dry. However, in this case, the Mud Gauntlet is made from goatskin and is meant to protect your hands and forearms from thorns and prickers and such. In my case, I'm a bit sensitive to tomato vines. I itch like crazy after pruning my tomatoes! So I'd use them for that job. Or for when I need to trim my cat's claws. And, they just look really cool.
The Garden Harvester from My Garden Things
As a vegetable gardener, this is THE COOLEST thing I could as for. The Garden Harvester is a PVC-backed polyester tote. What makes it so special? It has a mesh bottom! Go to the garden, harvest some carrots or greens or zucchinis, and stick the whole tote under the outdoor spigot. The water flows out the bottom! Your veggies get a pre-rinse that gets the big chunks of dirt off, keeping your house and kitchen decidedly cleaner. It has a shoulder strap and somehow stays open on its own, so its easy to wear while harvesting with two hands. And when not in use, it folds flat. Why don't I already have one of these?
The Gardeners Hollow Leg
Sounds odd, but it looks pretty cool. It's a 5-gallon polyester bag that you strap to your waist. As you move about the garden, you can fill it with whatever—plant trimmings, deadheaded flowers, random debris, heck, even apples or non-bruising fruit and veggies if thats what youre doing. The opening stays open thanks to a ring. Grab the bag by the strap on the bottom and turn over to empty the contents.
A never-ending supply of Daniel's Plant Food
It's an ultra-concentrated soybean-based natural liquid fertilizer with a formulation of 10-4-3. As any intermediate-level gardener knows, its not just the NPK values in a fertilizer that means it's good for plants. There's lots of other stuff (micronutrients and other essential elements) that benefit plant growth. And whatever Daniel's Plant Food has, my garden loves it.
A $100 gift card to Gardener's Supply catalog
What would I order? Contraptions to hold up my tomatoes and possibly even my zucchini. I could use my garden space more efficiently—stakes and such!
Happy holidays, everyone.
Meet Ellen Wells
Ellen's Recent Posts
AAS Winner Pumpkin Blue Prince Is Decorative and Delicious
Read this post
Membership Has Its Perks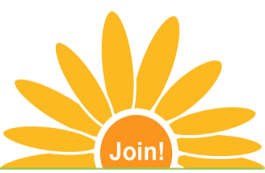 Become a registered user and get access to exclusive benefits like...
Ask The Expert Questions
Newsletter Archive
PlantersPlace Magazine
Members Photo Gallery
Product Ratings & Reviews
Garden Club Samples