/
/
My visit to the Adkins Arboretum in Maryland
My visit to the Adkins Arboretum in Maryland
Views: 290
This spring I had the pleasure of visiting the Adkins Arboretum in Ridgely, Maryland. A friend and I were driving from Baltimore, where I'd been on a business trip, to visit Delaware, one of the few states I hadn't previously visited. (Only North Dakota, Rhode Island, and Alaska left to go!) As we were driving through the Delmarva Peninsula, we saw a sign to the arboretum and decided to stop for a few hours.
Sculpture near entrance.
Billed as "the only arboretum or public garden that focuses solely on plants native to the Mid-Atlantic coastal plain," the Adkins Arboretum includes a variety of different habitats supporting "more than 600 species of native shrubs, trees, wildflowers, grasses, and ferns." We arrived on a sweltering weekday afternoon, and there were only a few other visitors, but we were glad we took the time to visit.
I was especially impressed with the how the arboretum focuses on native plants, with emphasis on supporting native wildlife. Since this is my primary gardening interest, I felt right at home wandering the 400-acre site. While there were several formal gardens, there were also many naturalized areas and ongoing restoration projects. The Atkins Arboretum is an amazing model for land management.
My favorite parts of the arboretum were the peaceful, quiet paths that followed stream bottoms through mature forests. Many of the trees were labeled for easy identification: ironwood, pawpaw, Virginia pine, sassafras, post oak, river birch, sweet gum, and many others.
One of many plant identification signs.
Understory shrubs like azaleas had finished blooming but a few shade-loving wildflowers were just starting to bloom. Interestingly, they are doing research on a native orchid called pink lady's slipper, Cypripedium acaule.
I also enjoyed the sunny, native-wildflower meadows. Common milkweed was in full bloom, and I spent at least an hour photographing zebra swallowtails, monarchs, and various bees. I don't see zebra swallowtails at home, so that was very special.
Zebra swallowtail on milkweed.
Along the way, in addition to butterflies, we saw rabbits, frogs, turtles, toads, fish, damselflies, dragonflies, and many birds. And this was in mid-afternoon, when wildlife viewing is at its worst. We also encountered ticks and mosquitoes, so be sure to come armed with an effective bug spray, but don't let that deter you. This is a lovely property worthy of being its own destination.
The arboretum is very wildlife friendly.  They put the sale of several potted plants on hold to accommodate a wren. 
Like most botanical gardens and arboretums, the Adkins offers a full slate of programming throughout the year. This year includes a native landscape design series, Maryland Master Naturalist Training, environmental education classes, guided walks, art exhibits, youth programs, native plant sales, and other activities.
My friend and I were sad we didn't have more time to linger. It was a beautiful, restful, and educational place to visit. If you are in the vicinity, it's worth taking the time to explore.
Meet Leslie Miller
Leslie's Recent Posts
Membership Has Its Perks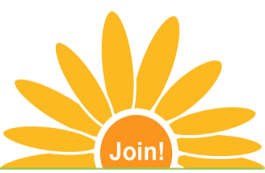 Become a registered user and get access to exclusive benefits like...
Ask The Expert Questions
Newsletter Archive
PlantersPlace Magazine
Members Photo Gallery
Product Ratings & Reviews
Garden Club Samples