/
/
Online resources for identifying plants and animals
Online resources for identifying plants and animals
Views: 295
What is that?
Whether a creature is just passing through, like a bird, snake, or butterfly; or a strange plant that has made itself at home in a flowerbed, all of us encounter mysterious species in our landscapes. I have a library of field guides in my office, but I still end up scratching my head over the strange things I routinely find in my yard. Fortunately, there is a wealth of online resources for identifying plants and animals.
There are many plant and animal identification (ID) apps available, as well, some free, some not. I have mixed reviews for the ones I've downloaded personally, so I will not be including them here. There may be great ones out there that I just haven't tried, but I recommend reading an app's reviews carefully before purchase. Often, personal reviews will give you an idea about the app's strengths and weaknesses.
iNaturalist: A Good Place to Start
If you have the ability to take photos (cell phone pictures are fine), the first resource I recommend is iNaturalist. A joint initiative of the California Academy of Sciences and the National Geographic Society, you can sign up and begin uploading photos to document the natural world around you. Crop your photo to feature a single entity and upload it. The website will ask you to identify the species (plant or animal) in your picture – and here's the amazing part – if you don't know what it is, it will give you suggestions. Whatever algorithms they use to do this are remarkable. I almost always get the correct ID, or something very close. I was tearing my hair out trying to identify moths this summer until I discovered iNaturalist. Now I upload my moth photos and the website helps me identify them.
Plants
You might expect a website titled, Identify that Plant, to be helpful in identifying plants, and it is. The site owner has made several videos explaining how to go about identifying plants, and her webpage on plant ID resources is a great place to start looking for help. I'll just copy some links from her website list and move on:
If you've ever tried to search for a plant, you've probably encountered some of these sites already.
Birds
It's hard to beat a good printed field guide for identifying birds, but the Cornell Lab of Ornithology provides all kinds of online resources for people interested in birds. Their All About Birds website has a very powerful Merlin Bird ID app that can be downloaded to portable devices (cell phone or tablet) for use in the field. Once you've identified your bird, you can go to the bird guide section to learn all about it. They also offer courses to help you learn how to identify birds, though most of these are not free.
Lizards, Amphibians, and Mammals, oh my!
Pick an animal, and there's a good chance that some scientist or aficionado has started a Facebook page dedicated to it. For example, there is a Snake Identification Facebook page, and one dedicated to Frogs and Toads. So, you can search for resources on Facebook and often find help.
Discoverlife.org covers the plant, animal, and insect world, offering a variety of "IDnature guides." These are in various states of development, but here are some good North American guides:
Other websites I have used include:
Insects
I personally find insects to be very difficult to identify. However, beside iNaturalist, I have found these sites to be helpful:
Of course, this is not a comprehensive list of online resources for identifying plants and animals. However, it does give you a good place to start looking when you find that strange thing you've never seen before.
Meet Leslie Miller
Leslie's Recent Posts
Membership Has Its Perks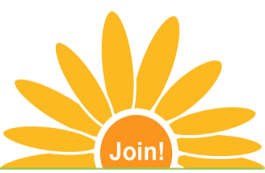 Become a registered user and get access to exclusive benefits like...
Ask The Expert Questions
Newsletter Archive
PlantersPlace Magazine
Members Photo Gallery
Product Ratings & Reviews
Garden Club Samples