/
/
Last-Minute Gift Ideas to Help Wildlife in the Garden
Last-Minute Gift Ideas to Help Wildlife in the Garden
Views: 4946
My Mom gave me my first birding life list as a gift when I was in kindergarten. It was stapled together with a light green, soft cover, and she helped me write my name in it. I thought it was the best present ever, and I still have it. A lot of the bird names are outdated now; over the years I have proudly marked off Marsh Hawk; Louisiana Heron; Whistling Swan; and Slate-Colored, White-Winged, Gray-Headed, and Oregon Juncos, among others. But my life list was like a treasure map, and each species I got to mark off was as good as finding a piece of gold. I loved to travel because I knew that would give me a chance to fill in some of those blank spaces with dates and places.
These days I keep track of my life list in my field guide (bird book). Over the years, I've found that a bird book is often an appreciated gift, especially if someone has expressed interest in the birds in their yard. Even if that person doesn't turn into an avid birder, keeping a list of birds seen in the yard is a tangible keepsake and memory trigger. I think people respond to building a life list as a pleasant challenge and a reason to keep looking at birds. More electronic savvy folks can keep track on various birding apps or electronic field guides. There are lots of options available, and field guides are available for a variety of plants and animals, not just birds. I personally enjoy Kaufman Field Guides, but there are many different publishers that have quality guides.
Winter is a difficult time for wildlife, especially when water sources are frozen and food is scarce. Consider giving a bird feeder or solar heated birdbath.
If someone doesn't already have bird feeders, I recommend starting with a tube feeder. Tube feeders can be filled with sunflower seeds or a wild bird food mix. At my tube feeders, I get Chickadees, Titmice, Gold Finches, House Finches, Purple Finches, nuthatches, Cardinals, Blue Jays, Downy and Hairy Woodpeckers, and others. It's a good idea to feed at different levels, too, so I also put food on the ground. There I get sparrows, Crows, blackbirds, doves, and Juncos. To give you an idea of how popular this can be, this weekend I counted over forty Northern Cardinals in the yard at the same time. Suet feeders are especially attractive to woodpeckers and nuthatches (see the picture of a Yellow-bellied Sapsucker on my suet feeder). There are many decorative bird feeders available as well. These can add color and interest to any garden. Of course, the number and species of birds using your feeders will differ depending on your location.
I don't have a solar heated birdbath, but when I put out unfrozen water on cold days, it is a popular place for Bluebirds, Cedar Waxwings, Mockingbirds, and Flickers. (You don't need a fancy container, either; I've used an old frying pan as an improvised bird bath that was every bit as effective as its more expensive counterpart. I wouldn't recommend giving a grungy frying pan as a Christmas gift, however…) A solar heated birdbath ensures your birds have water even on the coldest days.
Thinking ahead to spring, nest boxes can make a nice gift. For small yards, consider a small wren house. For larger yards, a standard bluebird house will provide cavity-nesting birds such as Bluebirds, Chickadees, and Titmice a place to build a nest. For someone with an acreage and large trees, you can give a woodpecker or owl house.
For the adventurous, consider giving a bat house. Bats can help reduce pesky insects such as mosquitos and other nighttime bugs. It may not be for everyone, but I love watching bats swoop and hunt at dusk.
Finally, the National Wildlife Federation offers a Toad Abode, because, toads need love, too! By giving gifts that help and encourage wildlife, you can provide food, water, and shelter to all the living treasures in the garden.
Meet Leslie Miller
Leslie's Recent Posts
Membership Has Its Perks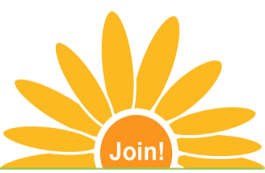 Become a registered user and get access to exclusive benefits like...
Ask The Expert Questions
Newsletter Archive
PlantersPlace Magazine
Members Photo Gallery
Product Ratings & Reviews
Garden Club Samples